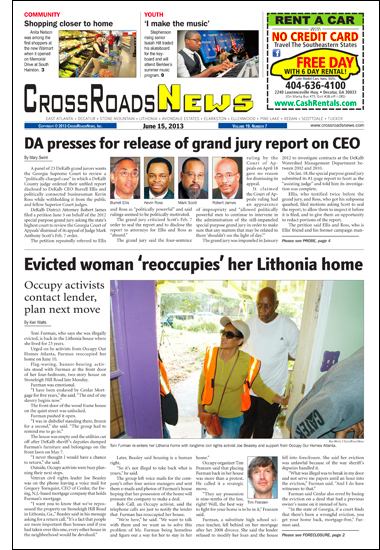 Since its inception in 1995, CrossRoadsNews has built a legacy as the best source for news about the people who live, work, play and govern in South DeKalb County. We want to deliver your message to this highly desirable demographic in east metro Atlanta.
Each week, we reach some of the most affluent African-Americans in the United States, representing tremendous buying power. For example, CrossRoadsNews readers spend nearly $2.2 billion in grocery stores each year, nearly $350 million on women's clothing and accessories alone.

Our mission is to connect these readers with the businesses, government agencies and civic associations that recognize the valuable relationships that can be fostered here.





-> Click here to purchase Display Advertising in our print edition, or here to order Classified or Display ads on our Marketplace pages. We accept major credit cards or use your PayPal account.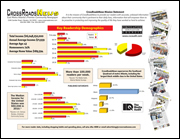 Reader Demographics at a glance:
-> Total Income: $16 Billion
-> Average Annual Income: $$71,939
-> Average Age: 43
-> Homeowners: 74%
-> View more demographics or download our media kit.
&nbsp



&nbsp



&nbsp
&nbsp
&nbsp
&nbsp
-> Read what our readers have to say about CrossRoadsNews.
-> View an online version of our print edition.



-> Contact us to talk about your marketing challenges.
-> Sign up to receive news updates, marketing tips or special offers from CrossRoadsNews or our Community partners.


Your opinions are important to us.
Share your thoughts about us on
your favorite review site.