Suspect identified in teens slaying
4/21/2011, 11:06 p.m.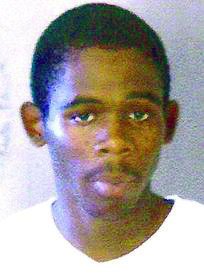 Police have identified another suspect in the Jan. 29 slaying of a DeKalb County teenager.
Antione Willis Jr., 20, is being sought by the DeKalb Sheriffs Office Fugitive Squad in the slaying of Marcus Holloway, 18.
Holloway, a senior at Southwest DeKalb High School, was shot near his home at 2505 Columbia Drive in the Columbia Forest Apartments.
The Fugitive Squad and Crime Stoppers Atlanta are asking the public for help and offering up to a $2,000 reward for information leading to an arrest and indictment.
Willis, a member of the gang Hoe Haters, has the letter H tattooed near his left and right temples and a cross in the middle of his forehead.
Two other suspects, Jaqwanta Grimes, 19, and Brandon Matthew Reed, 26, are already in custody, facing felony murder charges, police records show. Investigators said the shooting was in retaliation for a slashed tire on a stolen vehicle that gang members had been driving. They said Holloway did not slash the tire.
Contact Crime Stoppers Atlanta at 404-577-TIPS (8477), www.crimestoppersatlanta.org or by texting CSA and the tip to CRIMES (274637).