Emorys history focus of talk
5/12/2011, 9:57 p.m.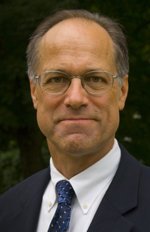 Emory University Vice President Gary Hauk will talk about the universitys history on May 17 at the DeKalb History Centers Lunch and Learn Lecture Series.
Emory is celebrating its 175th anniversary this year, and for more than half its life, it has been in DeKalb County.
The university started in Newton County during the presidency of Andrew Jackson but relocated to DeKalb in the 20th century.
Its history offers tales of saints and scoundrels, vision and misdirection, perseverance and imagination.
Hauk, who is considered the universitys unofficial historian, has been at Emory for more than 20 years.
He is author of A Legacy of Heart and Mind: Emory Since 1836 and co-editor of a recent collection of essays about Emorys history, Where Courageous Inquiry Leads. He regularly lectures and teaches a course on the history of Emory.
He will speak at noon at the historic DeKalb Courthouse, which is at 101 E. Court Square in Decatur.
For more information, call Melissa Forgey at 404-373-1088.