Older athletes, fitness buffs can register for Senior Olympic Games
4/5/2013, 10:16 a.m.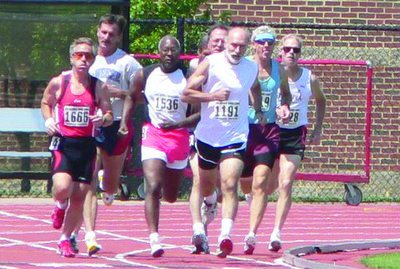 Residents ages 50 and older can register through April 19 for the 24th annual DeKalb County Senior Olympic Games.
The Olympic-style sports festival, which will be held May 6-17 at venues across DeKalb, provides seniors with an opportunity to compete in their favorite sports and meet other residents from across the county.
Participants will vie in a variety of sports, including a womens basketball clinic, free-throw basketball, bowling, golf, horseshoes, track and field, billiards, swimming, table tennis, and water volleyball. Other activities include a line-dancing competition, talent show, Wii bowling, and health expo.
Seniors are encouraged to compete as a team or enter individual events for friendly competition. Gold, silver and bronze medals will be awarded to the top three finishers in each event.
The sports festival is open to the public. DeKalb residents and residents from surrounding counties can participate. Applications are available online at www.dekalbcountyga.gov/parks or at all DeKalb recreation centers, libraries and senior centers.
For more information, call Jackie Swain at 404-687-2751.