Residents cautious about changing government
Ken Watts | 12/6/2013, 6:03 a.m.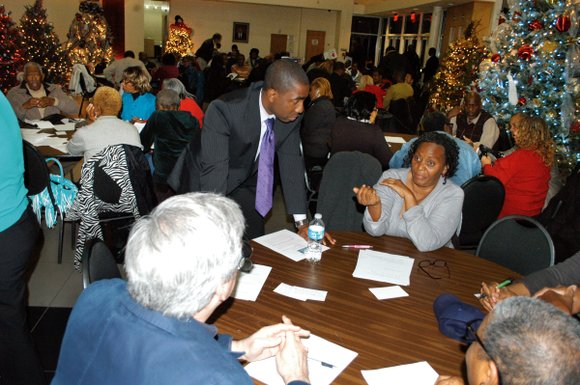 DeKalb residents might not be 100 percent happy with their current form of government, but they are not ready to trade it in for the unknown.
That was the sentiment from many of the 130 residents and association leaders who packed the Porter Sanford III Performing Arts Center on Dec. 2 for a conversation about the county's CEO-led government.
Summing up the feelings of the people at her table, Shirley Hill of Decatur said they are very familiar with the present form of government and lean toward keeping it.
"But we have open minds and we want to know more about the commissioner/manager system," she said.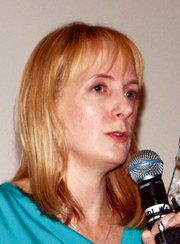 It was the second of three discussions hosted by interim CEO Lee May to encourage conversation about the form of DeKalb County government. Forums also were held on Nov. 21 at Dunwoody High and on Dec. 3 at Rehoboth Baptist Church in Tucker.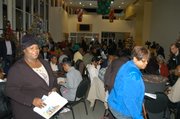 The meetings came in the wake of a special purpose grand jury recommendation to consider a change from the county's CEO-led government. The grand jurors said that "the current system with its over-reliance on county staff and departments who ultimately report to an elected official, provides too many opportunities for fraudulent influences and fosters a culture that is overly politicized and in which inappropriate business relationships are created."
May said it's not his desire to convince the voters what is the most appropriate step, but he thinks there should be an open dialogue with the public about it.
"North, south, east and west, everybody has an opinion on what the future of our county ought to be and I'm thankful for that," May said. "I think that's a healthy discussion for us to have."
After hearing a presentation from Dr. Kimberly Nelson, a University of North Carolina associate professor of public administration, the audience broke into small groups and reported their opinions to the large assembly.
Nelson told the group that there is no cookie-cutter form of government that works for all.
She said 104 of Georgia's 159 counties have the commissioner/manager system, 46 have a sole commissioner, and seven have consolidated city and county governments.
DeKalb is the only Georgia county with a CEO.
"Every study says a commission form of government doesn't work, but Portland, Ore., makes it work very well," Nelson said. "The commission form was the original form of county government and, across the country, is still the most common."
After a vigorous debate in the small groups, many residents seemed reluctant to scrap the CEO system.
Jernine Trott, president of the Moore Creek Homeowners Association in Conley, said county residents need to do a careful comparison between the commissioner/manager form of government and the CEO form.
"We believe that the CEO form can be tweaked to meet the needs of the citizens without undermining the stability we have now and taking a chance on something else being a more attractive system for DeKalb," she said,
Jarrard Jordan, who lives near Covington Highway and I-285 in Decatur, said his group also wanted to maintain the current system.