DeKalb appoints new Watershed Management director
7/12/2013, 6:11 a.m.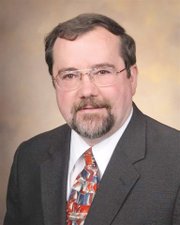 DeKALB COUNTY — Dr. James M. Chansler, a veteran city and county administrator from Jacksonville, Fla., has been appointed DeKalb's new director of Watershed Management.
Chansler, who is an engineer, comes to DeKalb from the Jacksonville Electrical Authority, the city of Jacksonville's not-for-profit, community-owned utility that provides electric, water and sewer service.
He has been with JEA since 1997 and has been its chief operating officer since 2006.
He is scheduled to start with DeKalb County in September.

Chansler replaces Joe Baptista, who left the county on March 8 after just six months on the job.
Chansler has worked in city and county government for 38 years in various capacities ranging from assistant city manager and department head to laboratory technician and utilities plant operator.
He also taught engineering technology at Western Kentucky University for eight years. He was hired after a national search and will make $153,360 a year.
DeKalb CEO Burrell Ellis, who announced his appointment on July 10, said the county is getting a valuable asset in Chansler.
"He has the experience, expertise, and skill set required to lead one of our county's most important departments," Ellis said in a statement.
"I am confident he will be able to deliver the quality services and responsiveness our most important stakeholders, our residents, deserve."

Chansler is the latest appointment made by Ellis, who started his second term in January.
Other appointments include County Attorney O.V. Brantley, Police Chief Cedric Alexander, Deputy Chief Operating Officer Luz Borrero, Chief of Staff Hakim Hilliard, Chief Information Officer John Matelski, Chief Operating Officer Zach Williams, Public Affairs Chief Jill Strickland Luse, and Planning Director Andrew Baker.