Larry Johnson hosting town hall, movie
6/24/2013, 4:26 p.m.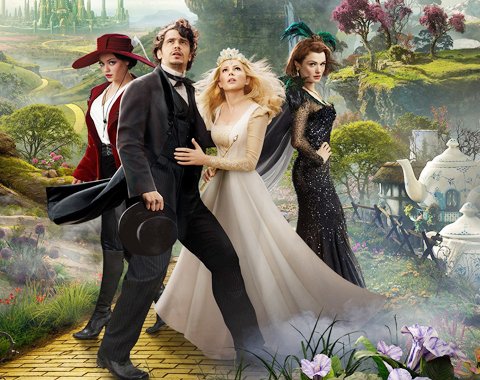 DECATUR — Decatur residents can discuss issues, learn about county government and watch a screening of "Oz: The Great and Powerful" on June 25 at the DeKalb Commission District 3 Town Hall meeting at Rainbow Park.

Commissioner Larry Johnson is hosting the 11th annual meeting, which begins at 7 p.m. in the park next door to the Porter Sanford Performing Arts Center at 3145 Rainbow Drive.
Johnson says the gathering is an opportunity for neighbors to network and learn about the county. Representatives from DeKalb Police, Community Development, Planning, Economic Development and Code Enforcement departments will be present to share information and answer questions.
The PG-rated movie, which was released in March, stars James Franco and Michelle Williams. It tells the story of Oscar Diggs, a small-time circus magician with dubious ethics, who hurtles from dusty Kansas to the vibrant Land of Oz. He thinks that fame and fortune are his for the taking, until he meets three witches, Theodora, Evanora and Glinda, who are not convinced he is the great wizard everyone has been expecting.

"Bring your blankets, bring your lawn chairs and picnic on the lawn," Johnson said. "Free refreshments will be provided."
For more information, call 404-371-2988.