Happy birthday America: Festivities celebrate nation's 237th
6/28/2013, 8 a.m.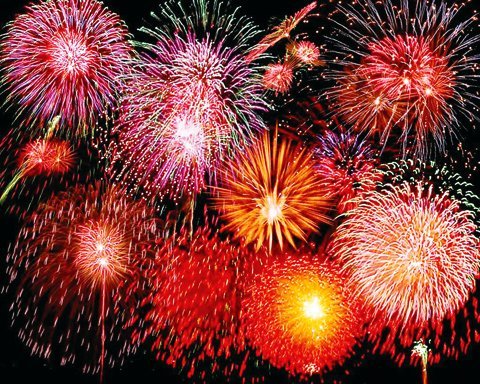 The United States turns 237 on July Fourth and there will be plenty of red, white and blue parades, barbecues and fireworks to mark the national birthday.
Independence Day commemorates the adoption of the Declaration of Independence on July 4, 1776, in which U.S. colonies declared their independence from the kingdom of Great Britain.
Festivities abound, from the Village of Stone Mountain's annual Fourth of July Parade to fireworks at Centennial Olympic Park and Lenox Square.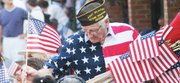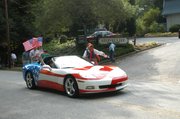 Pied Piper Parade
The city of Decatur's annual Pied Piper Parade begins at 6 p.m. at First Baptist Church of Decatur and culminates at the Community Bandstand on the Decatur Square downtown for a musical concert and fireworks.
Decatur city commissioners will lead the parade in a mini-fire truck.
Neighborhoods and community organizations can join the parade by either making a float, riding a bike, skating or walking.
There will be the presentation of colors and singing of "The Star-Spangled Banner."
At 7 p.m., the Callanwolde Concert Band will perform, followed by a fireworks show at 9 p.m. from the top of the DeKalb County parking deck.
First Baptist Church is 308 Clairemont Ave.
The Community Bandstand is at 101 E. Court Square.
For more information, call 404-371-8386, 404-371-8262 or e-mail Katie.Abel@decaturga.com.
Avondale Estates
Avondale Estates will celebrate the Fourth with a parade and a fireworks show at Lake Avondale.
The parade begins at 10 a.m. The fireworks begin at dusk.
For more information, contact Karen Holmes at 404-294-5400 or kholmes@avondaleestates.org or visit www.avondale estates.org.
Peachtree Road Race
About 60,000 runners and walkers will kick off at Lenox Square in the 2013 Atlanta Journal-Constitution Peachtree Road Race on the Fourth of July.
The 6.2-mile race, which is in its 43rd year, will course down Peachtree Street to 10th Street near Piedmont Park in Atlanta.
There is also a wheelchair race, which starts at 6:45 a.m. The footrace starts at 7:30 a.m. For more information, visit www.peachtreeroadrace.org.
Lenox Square fireworks
More than 200,000 adults and children are expected for the 54th annual Fourth Celebration at Lenox Square. It begins at 6 p.m. on the mall's outdoor main stage.
The Jimmy Buffet tribute band Sons of Sailors, Atlanta's Next Legend competition winner Wesley Cook, and Party on the Moon will perform live. The 20-minute fireworks display to patriotic music begins at 9:40 p.m.
Lenox Square is at 3393 Peachtree Road N.E. in Atlanta. For more information, call 404-233-6767.
Family-friendly fun
Centennial Olympic Park's Fourth of July celebration includes family-friendly fun and entertainment and a fireworks display synchronized to a special selection of patriotic and popular music.
Park gates open at 6 p.m. The fireworks show begins at 9:40 p.m.
Centennial Olympic Park is at 265 Park Ave. West N.W. in Atlanta. For more information, visit www.centennialpark.com.
Fantastic Fourth fete
Stone Mountain Park's annual Fantastic Fourth fete takes place July 4-6 on the Memorial Lawn.
The show, which is in its 46th year, begins at 9:30 p.m. daily.
Fireworks shoot nightly at the end of the Lasershow Spectacular in Mountainvision, neon laser lights projected on the side of the mountain with surround-sound music, a flame cannon and special effects precisely choreographed to music. It is followed by a special patriotic fireworks finale.
The event is free with a $10 daily parking pass or $35 annual parking permit.
Stone Mountain Park is at U.S. Highway 78 East in Stone Mountain. For more information, call 770-498-5690.