South Precinct relocates to renovated building near mall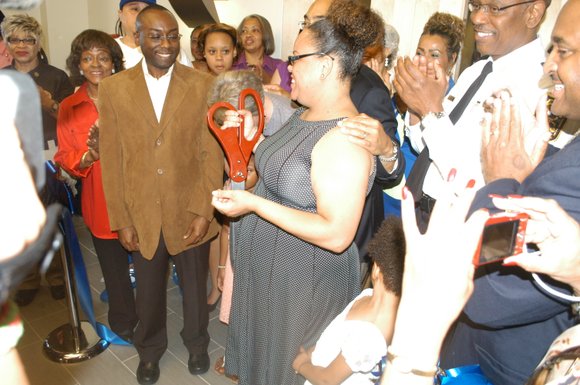 DECATUR — Families can see and touch "the Beast" and other DeKalb Police special operations equipment at a June 29 open house for the new Derwin Brown Memorial South Precinct in Decatur.
The Beast, a huge armored vehicle with an arm that can reach multiple stories high, is the DeKalb SWAT team's latest crime-fighting tool.
The department purchased the Mobile Adjustable Ramp System vehicle in May 2012 through a Homeland Security grant.
Police spokeswoman Mekka Parish says the vehicle is a head-turner.
"It makes its presence known," she said, adding that officers nicknamed the vehicle "the Beast" because of its size.
Other special operations vehicles and audio-visual equipment also will be on display.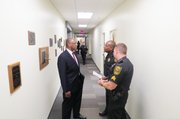 The precinct relocated June 1 to the former Toys "R" Us building on H.F. Shepherd Drive, across from the Gallery at South DeKalb, from its longtime location near the intersection of Candler and Glenwood roads. During the 10 a.m.-to-3 p.m. open house, residents will get to tour the facility and meet Chief Cedric Alexander and the precinct's command staff.
The county acquired the building in 2006 in a land swap with Mack2 Enterprises and spent $3.5 million to renovate and retrofit the building. Mack2, which owns properties on the corner of Candler and Glenwood, gets the old precinct building to combine with its other holdings for a planned mixed-use development.
The new precinct houses 150 officers and civilian employees.
Officer S. Smart, who has been at the South Precinct for 10 years, says he loves the new digs.
"I love the air conditioning," he said. "And the roof don't leak. It's an efficient use of space."
Smart said he hadn't used the gym yet because all the weights haven't arrived.
"I am looking forward to it," he said.
Sgt. C.F. Andrew loves that they get their own cubicles.
"People have already started personalizing them with family photos," he said.
Saturday's open house follows the official ribbon-cutting on June 28 with DeKalb CEO Burrell Ellis and DeKalb Commissioners Larry Johnson, Stan Watson and Kathie Gannon. Brandy Brown, daughter of the late Sheriff-elect Derwin Brown, for whom the precinct is named, was a special guest at the 11 a.m. ceremony.
Parish said the facility also houses the Criminal Scene Unit and provides cubicle office spaces for the precinct's sergeants. It has a gym for officers and a community room that Parish says is available free of charge to community groups seeking meeting space.
The new South Precinct is at 2842 H.F. Shepherd Drive in Decatur.