State lawmaker wins TED contest
5/16/2013, 9:47 p.m.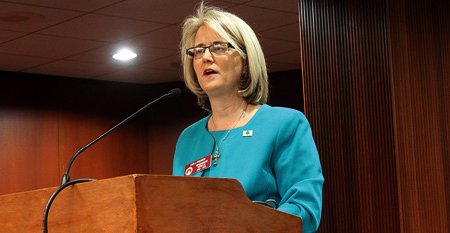 AVONDALE ESTATES — State Rep. Karla Drenner can add speaking contest winner to her bio.
Drenner (D-Avondale Estates) is one of five winners in the Next Generation of Government Training Speaker Contest, and she will deliver her "Paint by Numbers" speech at the July 25-26 NextGen Training Summit in Washington.
Drenner, who was elected to the House in 2000, will share the stage with Obama appointees, current mayors and CEOs to deliver a five-minute TED-style talk in front of 500 other leaders in government from across the country. The nonprofit TED began as a simple attempt to share what happens with Technology, Entertainment and Design. It spotlights innovative ideas worldwide.
Drenner's "Paint by Numbers" story illustrates how being your authentic self is the key to political service.
She explains how her love for paint-by-numbers pictures as a child prepared her for challenges as Georgia's and the South's first openly gay state representative.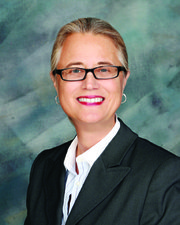 "As the odd shape within the political mosaic, I found that painting my picture the colors I wanted has contributed to creating a new landscape within Georgia," she said.
She says she is honored to be selected.
"I'm looking forward to sharing my story and hearing stories from other leaders," said Drenner, who represents House District 86.
More than 110 entries were received in the competition. They ranged from innovation in government to enhancing government careers.
The Next Generation of Government Training Summit began in 2010 and has enhanced the working and personal lives of more than 1,000 generation X and Y government employees. Sessions and workshops presented during the two-day summit focus on educating, inspiring and training emerging government leaders to further enhance their day-to-day career and the betterment of government overall.
The other winners are Dr. Jeleen Briscoe, a U.S. Department of Agriculture veterinary medical officer; Maria Morukian, a State Department Leadership Development specialist; Bernetta Reese, a USDA Web and project manager; and Katie Rush, assistant to the National Institutes of Health director.