Piggly Wiggly closing for $120,000 redo as protests end
Ken Watts | 5/31/2013, 6:04 a.m.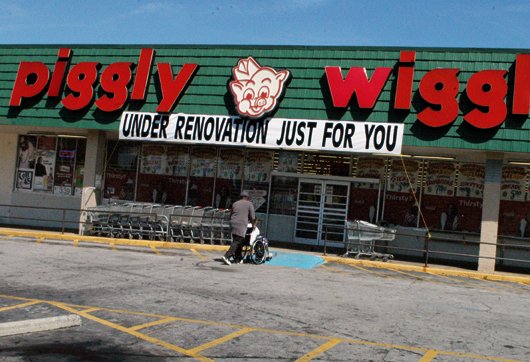 DECATUR — The Piggly Wiggly supermarket on Candler Road is getting a face lift as protest leaders call off their weeks-long demonstration outside the store.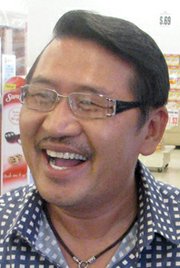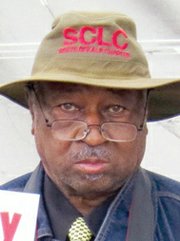 Store owner Ken Hong said Tuesday that he will spend $120,000 to update the 40-year-old store, which has been the target of daily picketing by two civil rights groups since alleged food quality problems surfaced at the store in April.
Hong says the store at 2112 Candler Road will close in the next few days for an unspecified time.
"We hope to have everything finished for a grand opening July 1," said Hong, the executive vice president of Food Value Inc., owners of the store.
The two sides met Thursday to discuss details of the remodeling project. Afterward, Nathan Knight, president of the DeKalb SCLC, said he was pleased.
"We're 90 percent of the way to an agreement, so we'll talk again on Monday and finish it," he said.
The renovations will revamp and update the store's interior, including replacing the lunch meat cooler and installing an 8-foot salad case, a 60-foot produce case, a new 50-foot dairy cooler, and 256 feet of shelves throughout the store.
Hong said he also will resurface a 92-foot meat cooler, install three new meat freezers and 24-foot island meat freezers, and refurbish the checkout area.
Lithonia-based Operation Lead and the DeKalb SCLC have staged daily protests at the store since a WSB-TV report on April 26 detailed a customer's complaints about unrefrigerated meats, moldy produce, and a reddish liquid dripping down a wall. The liquid was later identified as corrosion on top of the old cooler. On April 26, Georgia Department of Agriculture inspectors cited the store for four health violations for "items stored too close to the floor" and "excessive buildup in the meat coolers."
Hong said business has plummeted 50 percent since the daily demonstrations started. Picketers carry black-and-white "Bad Food Store Must Go" and "Don't Shop Here" signs. Counterdemonstrations by store supporters have not softened the impact.
Piggly Wiggly has been in the Candler Plaza shopping center since the early 1970s. Some quality complaints date back years under several owners. But with few grocery alternatives on the Candler Road corridor, considered a food desert, residents continued to patronize the store.
Piggly Wiggly and Big Bear next to the Gallery at South DeKalb are the only supermarkets left on Candler. The Kroger in Rainbow Village near Candler and I-20 closed on May 3. A Wayfield Foods Market shut down in 2010.
Hong said he was ready to begin remodeling but first wanted to sit down with protest leaders and get their input. His lawyers, Atlanta-based Beal Law Group, tried to shut down the protests in a May 14 letter threatening Operation Lead President John Evans with libel and slander charges.
"We hereby make demand upon you to immediately cease your protests against the store as such are unwarranted, baseless and designed to damage the Piggly Wiggly store owners," Andrew M. Beal wrote.
The protests continued.

Knight said that they hope to hold a joint press conference with Hong on Monday.