Decatur is a Great Neighborhood
10/4/2013, 6 a.m.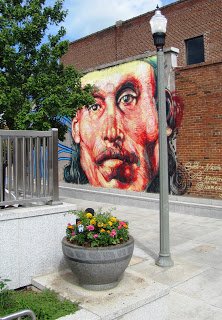 Downtown Decatur is one of the nation's 10 Great Neighborhoods for 2013.
The coveted designation, announced Oct. 4, comes from the American Planning Association as part of its October Is National Community Planning Month observances.
The APA's Great Places in America award highlights exemplary neighborhoods, streets and public spaces in which planning and planners play a role in adding value to communities, including fostering economic growth and jobs.
The group singled out downtown Decatur for the neighborhood's emphasis on sustainability, transportation alternatives and mixed uses; community engagement and long-term commitment to downtown revitalization; and measures to protect neighborhood character, such as building height limits so as to not compromise the downtown skyline.
Jim Baskett, the city's mayor, said they are honored to be recognized.
"Our downtown neighborhood, built around a traditional courthouse square, is the heart and soul of Decatur and continues to evolve into a thriving, mixed-use center that is walkable, safe and inviting for people of all ages," he said.
Decatur's redevelopment was guided by its 1982 Decatur Town Center Plan, which came out of a citizen-based advisory board. Among the plan's recommendations: renovating the MARTA station and implementing various smart growth measures including adding more downtown housing and making the area more pedestrian-friendly.
The MARTA station improvements and streetscape enhancement cost more than $10 million and were completed over 25 years.

To enhance downtown for pedestrians, the city reduced the width of downtown streets, widened sidewalks, installed dedicated bicycle lanes, and planted more than 400 street trees. It also installed public art and upgraded street furnishings, built new public parking behind buildings, and made Zipcars and scooter parking available.
For more information, visit www.planning.org/greatplaces.