Novelists, pottery guru talk shop
10/4/2013, 6:05 a.m.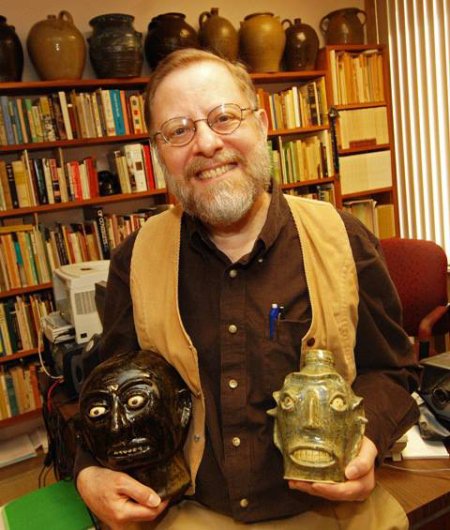 DECATUR — Fans can meet romance novelists Tom Franklin and Beth Ann Fennelly, pottery guru John Burrison, and nonfiction master Bill Bryson this month as part of the October Festival of Writers.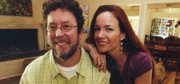 Franklin and Fennelly, who are married, will talk about their new book, "Tilted World," on Oct. 9 at the Decatur Library.
The story of murder and moonshine, sandbagging and saboteurs, dynamite and deluge, and unexpected love is set against the backdrop of the historic 1927 Mississippi Flood. It was published this month by William Morrow & Co.
Franklin is the acclaimed author of the New York Times best seller "Crooked Letter," and Fennelly is a Pushcart Prize-winning poet.
The discussion starts at 7:15 p.m. The library is at 215 Sycamore St. in Decatur.
Pottery lecture
The story of pottery will come to life in an Oct. 10 lecture by Burrison, Georgia State University's Regents Professor of English and director of Folklore Curriculum.
The noted expert on Southern pottery making will discuss "Around the World in Eighty Clays: A Folk-Pottery Travelogue," also at the Decatur Library.
Burrison is curator of the permanent exhibition "Shaping Traditions: Folk Arts in a Changing South" in the Atlanta History Museum and of the Folk Pottery Museum of Northeast Georgia at Sautee Nacoochee. His publications include "Brothers in Clay: The Story of Georgia Folk Pottery" and "From Mud to Jug: The Folk Potters and Pottery of Northeast Georgia."
His talk starts at 7:15 p.m.
Pivotal moments in 1927
On Oct. 11, best-loved nonfiction writer Bryson will discuss his book, "One Summer: America, 1927," at First Baptist Church Decatur.
"One Summer" tells the story of a pivotal time in America's national "coming of age" and propels readers through five momentous months when Americans were thrilled by Lindbergh's solo trans-Atlantic flight, cheered Babe Ruth's race to the home run record, idolized a young gangster named Al Capone, and railed against do-nothing President Calvin Coolidge.
Bryson interweaves these events and figures with lesser-known stories, cutting to the contradictory soul of a nation where prosperity and optimism mixed with a darker side, along with media spectacles that became the country's obsession.

Vanessa Bush from Booklist magazine called it, "Glorious."
"Bryson offers delicious detail and breathtaking suspense about events whose outcomes are already known."
Bryson's many laugh-out-loud funny and astonishingly scholarly books on travel, history, science, culture, and the English language have earned him a large following on both sides of the Atlantic. Born and raised in Iowa, he has spent much of his adult life in England, where he was awarded the Order of the British Empire in 2006 for his contributions to British arts and letters. He is also a Fellow of the Royal Society and served as chancellor of Durham University, England's third oldest university, from 2005 to 2011.
The discussion on "One Summer: America, 1927," starts at 7 p.m. The church is at 308 Clairemont Ave. in Decatur.