Community activist Theresa Walker dies at 68
Ken Watts | 10/18/2013, 3:55 p.m.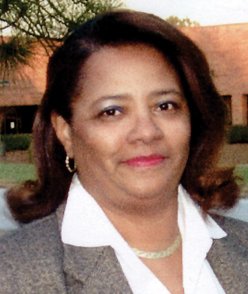 Theresa Walker, beloved South DeKalb community leader and widow of the late DeKalb Commissioner Lou Walker, died Friday Oct. 18 at her residence in the Antioch Manor Estates Senior Community, according to her family.
She was 68.
Her son Reginald Tucker said his mother had been battling cancer and was under hospice care at her home.
Theresa Walker helped establish the community center on Panola Road named in honor of her late husband which offers activities and services for South DeKalb seniors.
Lou Walker, who represented Super District 7, was a business owner and veteran actor who died in 2004 after being injured in an auto wreck during a storm.
Mrs. Walker, a leader in her own right, was active in the DeKalb Black Chamber of Commerce which promoted minority enterprise and opportunity.
DeKalb Interim CEO Lee May issued a statement Friday afternoon honoring Mrs. Walker and her legacy.
"My prayers and heartfelt sympathies go out to the Walker family during this time. Theresa Walker, like her husband before her, was a true community champion. DeKalb is a better place thanks to her," May said.
4th District U.S. Rep. Hank Johnson said Lou and Theresa were a dynamic team.
"When Lou Walker passed, Theresa Walker emerged. Lou was a forward-thinking progressive, and she was his greatest supporter. Lou accomplished so much, and she continued that legacy. I know Lou was very proud of her and now she joins him once again. We all owe Theresa Walker a debt of gratitude for making our community a better place." Johnson said.
Grissholm-Clark Funeral home in Atlanta is handling the arrangements but the family had not decided on a location or a time as of Friday afternoon.