'SHAPE Month' offers opportunities to embrace fitness
9/6/2013, 6:09 a.m.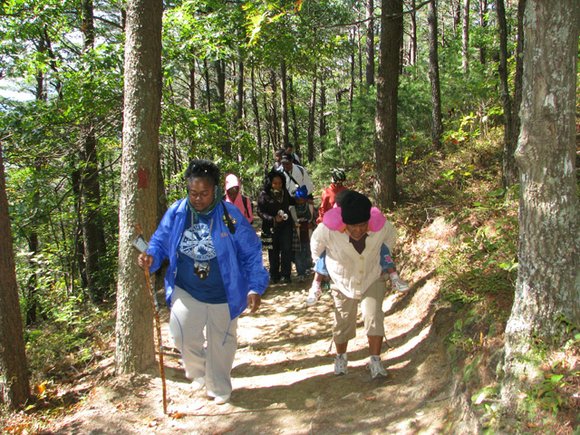 Georgians of all ages can take advantage of dozens of free health and fitness activities throughout the state during "SHAPE Month" in September.
The festivities include free admission to all state parks and historic sites during the weekend of Sept. 28.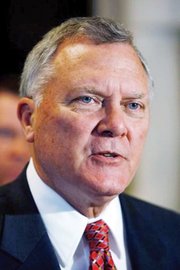 Gov. Nathan Deal declared September as SHAPE Month on Aug. 27 to promote his childhood obesity initiative, the Student Health and Physical Education Program.
The proclamation, which coincides with National Childhood Obesity Awareness Month, noted that 36 percent of the state's adult residents are overweight and another 29 percent are classified as obese. When combined, nearly two-thirds of the population is considered to be at an unhealthy weight.
One in every five children in Georgia is obese.
Based on 2012 SHAPE results, 43 percent of the state's children are overweight or obese, and only 16 percent were able to pass the SHAPE basic fitness test.
The proclamation says that statewide, 20 percent of Georgia's children were unable to pass any of the SHAPE basic fitness tests.
SHAPE Month health and fitness activities range from farmer's markets to festivals to fun runs, plus Trivia Tuesdays offering a SHAPE Prize Pack.
Ongoing markets include Decatur Saturday Farmer's Market beginning at 9 a.m. at 498 N. McDonough St. The Decatur Wednesday Farmer's Market takes place 4 to 7 p.m. at 163 Clairmont Ave.
For more information, visit www.decaturfarmersmarket.com/wordpress.
Georgia SHAPE mobile hits the highway, touring the state with an interactive experience and prizes for the whole family.
The high-tech, hands-on exhibit that engages children and grown-ups offers a bean bag toss and a spin-the-wheel game that tests kids' knowledge of health and fitness for a chance to win prizes.
On Sept. 14 in metro Atlanta, the fourth annual Fulton County Family 10K Run and 5K Walk takes place at the Fulton County Government Center on 141 Pryor St. in Atlanta. A "Let's Move" Kid Zone, a new addition for 2013, offers activities and information to help families prevent childhood obesity.
The Kid Zone Dash starts at 8:30 a.m. and the run/walk starts at 9 a.m. For more information, call 404-612-4000.
Preschool summit
The Georgia Farm to Preschool Summit takes place on Sept. 14 at the Loudermilk Center, 40 Courtland St. N.E. in Atlanta. The 9 a.m.-5 p.m. summit is open to service providers, teachers and parents who are involved in preschools, Head Start, k-12 programs, nurseries, and family home care facilities.
On Sept. 28, Community Life Concepts Inc.'s fifth annual Childhood Obesity Walk kicks off at 8:30 a.m. in Piedmont Park in Atlanta.
All state parks and historic sites will be admission-free the weekend of Sept. 28. Throughout the month, there are many other programs and activities available, from guided hikes to bird watching to camping and fishing.
For more information, visit www.Georgia
SHAPE.org.