Tyler Perry to get Lowery award
9/27/2013, 6 a.m.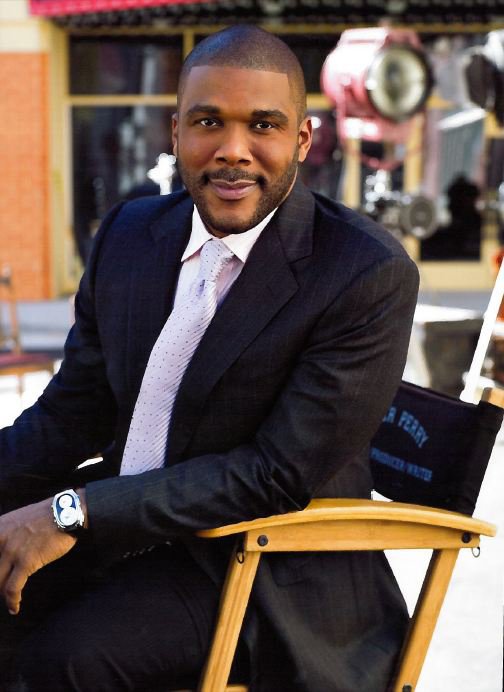 More than 2,000 activists and community leaders are expected to attend "I've Known Rivers," a musical and theatrical experience celebrating the life and work of Dr. Joseph E. Lowery, on Oct. 6.
The event at the Martin Luther King Jr. International Chapel at Morehouse College will celebrate the legendary civil and human rights leader, who will turn 92.
Organizers say Lowery issued the directive to "carry on" with the program as family, friends and supporters mourn the passing of Evelyn Lowery, his wife of 65 years.
She died Sept. 26, a week after suffering a stroke on Sept. 18.

"I've Known Rivers" is the major source of funding for the Joseph E. Lowery Institute for Justice and Human Rights at Clark Atlanta University.

Lowery, known as the "dean of the civil rights movement," has held a diverse series of roles over the course of his nine-plus decades, most notably serving as the co-founder of the Southern Christian Leadership Conference and the organization's leader for 20 years. In recognition of his lifelong commitment to the nonviolent struggle for the causes of justice, human rights, economic equality, voting rights, peace and human dignity, President Barack Obama awarded him the nation's highest civilian honor, the Presidential Medal of Freedom, in 2009.
During the event, moviemaker Tyler Perry will receive the inaugural "Joseph E. Lowery Agent of Change Award" for his outstanding contributions to the world of television, film and the community.
The evening's host will be television and radio personality Steve Harvey and there will be a surprise performance by one of Lowery's favorite entertainers.
Lowery's daughter, Cheryl Lowery-Osborne, executive director of the Lowery Institute, said the evening has a dual purpose.
"While we celebrate my dad's 92nd birthday and his tireless work for all people, we also seek to raise funds to carry on programs that reflect that dedication to service."
The institute was established in 2001 to continue the legacy of Lowery, whose life work has been nonviolent advocacy.
"I've Known Rivers," which starts at 6 p.m., is produced by Kenneth Green. It celebrates milestones in the civil rights movement and Lowery's continued mission. Cassi Davis, Terri Vaughn, Rolanda Watts, Malcolm-Jamal Warner, Wintley Phipps, Derrick Watkins, Kenny Leon, and Morehouse and Spelman College Glee Clubs are among the performers.
Morehouse College is at 830 Westview Drive S.W. in Atlanta. For tickets, visit www
.loweryinstitute.org/92 or call 404-524-8406. For more information and sponsorship opportunities, contact Blake Osborne at blake.osborne@loweryinstitute.org.