ART STAR Awards honoring talented student artists
4/4/2014, 5:24 a.m.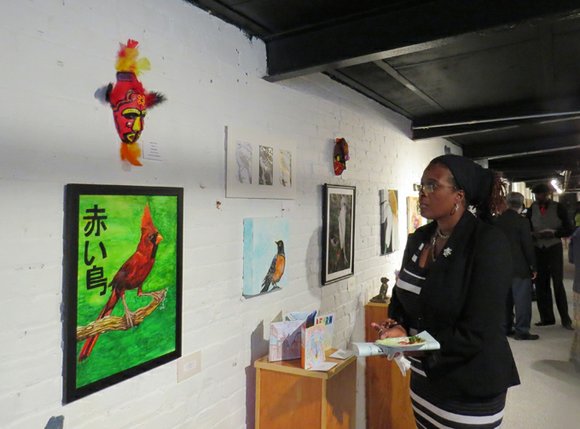 STONE MOUNTAIN — Talented visual and performing arts students will be recognized on April 17 at the DeKalb School District's inaugural ART STAR Awards in the Administrative and Instructional Complex auditorium in Stone Mountain.
The ceremony takes place from 6 to 9 p.m.
The students' works were unveiled on March 28 at the ART Station Gallery in Stone Mountain. The paintings, drawings, sculptures and photographs will be on display through April 27.
During the red carpet ART STAR Awards, winners will be announced for elementary, middle and high school levels for all five district regions. The winners will be picked by secret ballot on the night of the awards. All of the nominees will be called on stage and recognized at the ceremony.
The ART STARS have been nominated by their teachers based on the following 5 STAR qualities:
-- Final grade of 90 or better in nominating teachers' class.
-- Mastery of skill/technique observed by teacher.
-- Community involvement in the arts (beyond school).
-- Demonstration of leadership/mentoring skills by nominating teacher.
-- Dedication/passion for craft observed by nominating teacher.
The ART Station is at 5384 Manor Drive in Stone Mountain. The exhibit can be viewed Tuesday-Friday from 1-5 p.m. and Saturday from 10 a.m.-3 p.m.
DeKalb Schools' Administrative and Instructional Complex is at 1701 Mountain Industrial Blvd. For more information, call Keisha Boyd McDuffie at 678-676-0192.