Champion teacher a LifeChanger
4/4/2014, 5:06 a.m.
Champion Middle School science teacher Sureka Taylor is a 2014 national LifeChanger of the Year.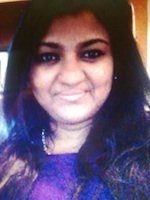 Taylor, who teaches seventh grade, was recognized by students, faculty and staff at a surprise ceremony on March 28.
She is one of 10 national LifeChangers selected from among more than 435 teachers, administrators and school district employees nominated for the award from all 50 states and the District of Columbia.
LifeChanger of the Year is sponsored by National Life Group, which annually recognizes and rewards k-12 school district educators and employees who make a difference in the lives of students by exemplifying excellence, positive influence and leadership.
Taylor gets a $1,500 cash award for herself and a $1,500 donation made in her name to the Champion School.
Taylor was nominated by parents, students and colleagues because of her ability to help struggling students find joy and enthusiasm in learning about science through hands-on lessons. She challenges them while providing the support they need to tackle difficult, detailed assignments.
Those who nominated Taylor say she goes the extra mile, volunteering her time and service to make the Champion School a top school in the district.
In addition to being a model teacher, she mentors students as the Science Club sponsor and serves on the school's leadership team as the Race to the Top teacher facilitator.
Taylor's Science Club made a garden behind the school that is cared for by students. The club also interacts with nearby community members and involves them in club meetings and activities.
The other 2013-14 LifeChanger winners come from California, Florida, Illinois, Maryland, Missouri, North Carolina, Nevada, Texas and Vermont.
For more information, visit http://lifechangeroftheyearnominees.com.