Make-A-Wish Georgia needs airline miles
4/4/2014, 5:22 a.m.
Individuals and businesses can donate airline miles throughout April to Make-A-Wish Georgia to help it grant wishes to kids with life-threatening medical conditions.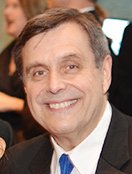 Individuals who fly on Delta, United and US Airways can donate frequent flier miles by visiting www.georgia.wish.org.
Make-A-Wish Georgia needs more than 48 million miles to grant 180 wishes each year that involve travel, most of them in the summer. There is no limit on the number of miles that can be given. Donated miles never expire and are used only for sick children.
Make-A-Wish Georgia accepts donation of airline miles year-round, but April is a critical time for airline miles as travel arrangements are being made for summer wish travel. It plans to grant 430 wishes this year.
John J. Brennan, Make-A-Wish Georgia CEO, said air travel factors into nearly 50 percent of the wishes that the chapter grants.
"By donating air miles, supporters of Make-A-Wish can help wish kids travel to the destinations of their one true wish."

Some estimates show there are more than 16 trillion frequent flier miles that go unused each year and that about 25 percent of people allow their miles to expire.
During April, Mori Luggage & Gifts retail stores are hosting airlines miles drives to help support Make-A-Wish. Other companies interested in donating bulk airline miles may contact Beth Christain at bchristain@georgia.wish.org. For more information or to donate miles, visit www.georgia.wish.org.