GPC students win scholarships
4/18/2014, 2:29 p.m.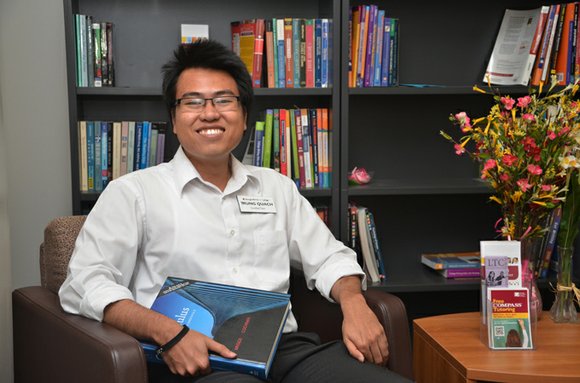 Georgia Perimeter College students Trung Quach and Matthew Tate have been awarded the Jack Kent Cooke Undergraduate Scholarship.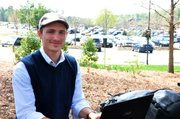 The program provides up to $30,000 a year to the nation's top low-income community college students seeking to complete a bachelor's degree at an accredited college or university.
Quach and Tate are among 85 scholars in the country who received the award in 2014. Scholars were selected for high academic ability and achievements, persistence, leadership and financial need.
They were "officially" recognized on April 9 with many other top students during GPC's Celebration of Excellence awards
Quach, 21, is a native of Vietnam and attends GPC's Clarkston Campus where he's majoring in biology. He has a 4.0 GPA and will graduate with an associate degree in biological sciences in May.
He has been accepted to Georgia Tech, where he plans to major in biochemistry.
He lives in Stone Mountain with his brother. His parents live in Vietnam.
As an international student, Quach will have to pay out-of-state tuition at Tech. He says the scholarship will help him continue to pay for college.
"My mom and dad were so happy and proud of me," Quach said. "They said I made the whole family proud."
Tate, 22, is a science major who lives in Monroe and attends GPC's Newton Campus. He holds a 3.9 GPA and is taking classes in differential equations and chemistry. He plans to major in electrical engineering and has applied to Georgia Tech.
He is financing his own education at GPC through his job, Georgia's HOPE scholarship and Pell grants.
"I had a lot of people praying for me," Tate said. "I doubt more college would be possible without this scholarship."
The Jack Kent Cooke Undergraduate Scholarship. which began in 2002, is the largest private scholarship for two-year community college transfer students in the country.
For more information, visit www.gpc.edu.