More denials for Ellis, trial now set to begin in September
4/18/2014, 6:17 a.m.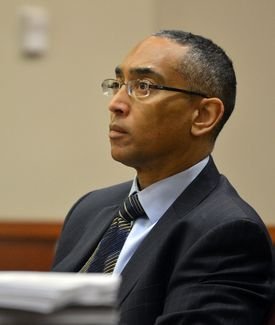 DeKalb Superior Court Judge Courtney L. Johnson has delayed the start of suspended DeKalb CEO Burrell Ellis to September.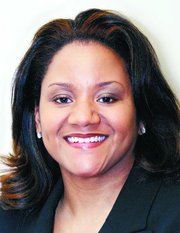 In a ruling issued on April 17, Johnson rescheduled the trial from June 2 to Sept. 8 to give Ellis' defense team time to provide a witness list and other discovery documents for prosecutors in the case.
Ellis is facing 14 counts ranging from bribery to theft to perjury. Gov. Deal suspended him from office on July 16, 2013.
Johnson responded to a motion from Ellis defense lawyers asking her to reconsider her earlier decision to deny a continuance.
But Johnson rejected a separate defense motion filed this week seeking to appeal the her decision not to quash a criminal indictment on theft and racketeering against Ellis to the state Court of Appeals.
Under court rules, Ellis' attorney Dwight Thomas needed Johnson's permission to challenge in a higher court her ruling that a special grand jury investigating corruption allegations did not go beyond its charge or scope.
In her denial dated April 15, Johnson said the special purpose grand jury did not exceed the scope of its investigation and had the power to compel Ellis' testimony by subpoena.
"The purpose and scope of the SPGJ was broader than what the defendant contends; and therefore, the SPGJ had the authority to subpoena and compel defendant to testify in its proceedings," Johnson said in her ruling.
The June 2013 criminal indictment accuses Ellis of shaking down county vendors for campaign contributions in exchange for contracts with DeKalb County government and for punishing those who did not give.
On April 8, Johnson dismissed the remaining pretrial motions filed by Ellis' attorneys who wanted the court to quash his corruption indictment based on several allegations.
Defense outlines claims
Ellis claims that his testimony in January 2013 before a special purpose grand jury was improperly obtained. He alleges that the panel exceeded the scope of its investigation into the bidding and awarding of contracts at the DeKalb Department of Watershed Management between Jan. 1, 2002, and Dec. 31 2010. His testimony formed the basis of criminal counts 12 through 14.
The defense motions also claimed that the state:
n Did not provide the judge with periodic reports from the SPGJ as required by law.
n That Ellis' Fifth Amendment right against self-incrimination and Sixth Amendment right to counsel were denied during his testimony.
n That there were individuals from the district attorney's office present during the presentation of testimony before the grand jury.
n That Ellis was provided no notice of the indictment as required by Georgia laws O.C.G.A 45-11-4 or O.C.G.A 17-7-52, "which all warrant the dismissal of the indictment."
Johnson cited the official charge that directed the special purpose grand jury to not only look into Watershed Management but also "the policies and procedures of any other DeKalb County department which is involved in or directly connected" with Watershed business.
The panel also was asked to "review the actions and conduct of any non-county individuals involved in or directly connected" with Watershed Management contracting.