Zumba, acting at the library
4/18/2014, 3:11 p.m.
"Zumba Basics" and "Let's Act" will be on tap on April 26 at the Stonecrest and Hairston Crossing branches.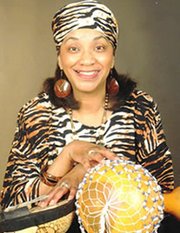 Akinya Joy will teach the basic movements of Zumba at the Stonecrest Library from noon to 1 p.m. The class is limited to 25 participants. Come ready for fun and exercise. Dress comfortably.

To register, call 770-482-3828. The Stonecrest Library is at 3123 Klondike Road in Lithonia.
LaDoris Bias-Davis will present "Let's Act!" from noon to 2 p.m. at Hairston Crossing. Participants will learn performance skills through dramatic activities. The class limit is 20.
To register, call 404-508-7170, Ext. 2257.
Hairston Crossing Library is at 4911 Redan Road in Stone Mountain.
Both classes are part of the library's Skillshare series of workshops and classes presented by residents and other community stakeholders
For more information, visit www.dekalblibrary.org.