May removes two managers with links to Ellis case, appoints acting purchasing manager
Ken Watts | 4/21/2014, 10:37 p.m.
DeKalb Purchasing Director Kelvin Walton has been placed on paid leave pending the outcome of suspended CEO Burrell Ellis' trial and an acting director will take his position on April 28.

Walton, an unindicted co-conspirator in the Ellis case, was one of two county employees relieved of their position on April 21 by Interim CEO Lee May. Nina Hall, Ellis' former secretary who was special project manager in DeKalb Watershed Management, was also put on paid leave.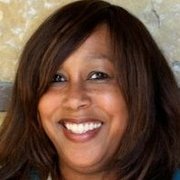 Walton makes $153,000 a year and Hall, $75,000. She testified before the special purpose grand jury that indicted Ellis that Walton took money from vendors and funneled it to her while she served on at least 15 selection committees for county projects.
The indictment alleges that Ellis directed Walton to prevent county vendor Power and Energy Inc. from getting additional work from the county, and to place a note in their files that they do not return telephone calls.
Ellis, who is indicted on 14 felony counts of theft by extortion and theft by taking was suspended by Gov. Nathan Deal on July 16. 2013, is also receiving his full annual salary of $150,000.
He is accused of shaking down county vendors for campaign contributions in exchange for county business. He's scheduled to go to trial on Sept. 8.
Scott Callan, president and co-founder of CalStrat Consulting LLC, a Suwanee-based supply management advisory consulting firm, will becoming acting purchasing director. The county did not say how much he will be paid.
May said Walton and Hall were a distraction for the county and their presence was hurting the county's ability to rebuild public trust.
He said that the two were "one big cloud" that kept him up at night.
"We want to show the public that we are making the tough decisions," he told WSB-TV Monday.
Callan's firm specializes in third-party contract negotiations, advisory services, and training. He is a former Gwinnett County purchasing director and has 14 years of public sector contracting, procurement and budget experience.
May said he is well qualified to head the department.
"Scott Callan is a consummate professional that brings a wealth of knowledge and experience to the table, ensuring the highest quality of best practices are maintained in the DeKalb County Purchasing and Contracting Department," he said.