Decatur celebrates Bike Month
4/25/2014, 6:03 a.m.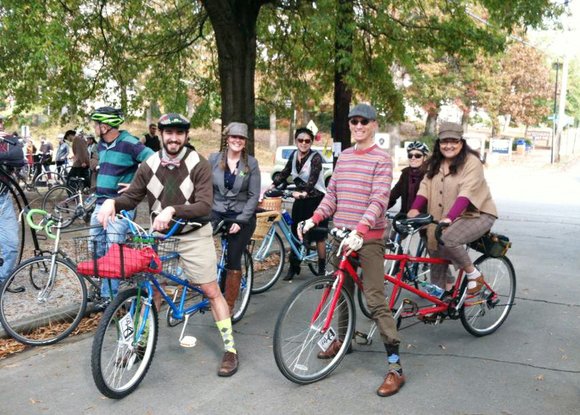 Biking enthusiasts can celebrate National Bike Month every Saturday in May with the city of the Decatur.
The Sam's Freight Room Ride pushes off at 2 p.m. from 415 E. Howard Ave. The easy 11-mile ride goes through Avondale Estates, Oakhurst and Decatur.

On May 2, a free Women's Bike Class takes place from 6 to 9 p.m. and continues on May 3 at 2 p.m. outdoors to practice skills.
May 8 is Bike to School Day, and there will be a free Introduction to Group Riding Skills on May 10 from 1 to 3 p.m. Participants meet at Glennwood Elementary School.
Bike to Work Week is May 12-16. Riders are invited to stop by the Decatur Recreation Center between 7 and 10 a.m. for coffee and pastries before their bike commute to work.
The Third Friday Decatur Fun Ride takes place at 6:30 p.m. on May 16.
Participants meet at the Church Street MARTA station for a fun, slow-paced, five-mile ride around Decatur, followed by a visit to a local pub or restaurant for refreshments.
The Children's Bike Rodeo takes place on May 17.
On May 18, Bicycle South at 2098 N. Decatur Road offers an easy no-drop ride to Stone Mountain Park beginning from the store at 9 a.m.
On May 24-25, Bike Valet parking is offered at the Decatur Arts Festival, which is sponsored by Bicycle South, the Decatur Arts Alliance and the city of Decatur.
For more information, visit decaturga.com/biking.