Agent recounts JFK assassination
4/25/2014, 6:37 a.m.
Clint Hill, the Secret Service agent who protected first lady Jackie Kennedy, will discuss "Five Days in November" at the Carter Library & Museum in Atlanta on May 5.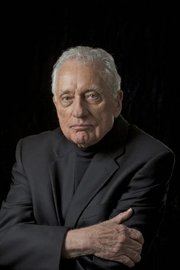 The reading/book signing, which is free to attend, gets under way at 7 p.m. in the theater.
Hill is remembered as the agent racing to the back of the presidential limousine when President John F. Kennedy was shot on Nov. 22, 1963, in Dallas. He is credited with saving the first lady's life.
Fifty years after the assassination, Hill, along with co-author Lisa McCubbin, tells his story of what happened that fateful day.
He was assigned to the White House and served Presidents Eisenhower, Kennedy, Johnson, Nixon and Ford. After rising through the ranks of the Secret Service, he retired in 1975 as assistant director, responsible for all protective forces. He remains in contact with the current U.S. Secret Service and is actively involved in training activities.
McCubbin, who also collaborated with Hill on "Mrs. Kennedy and Me: An Intimate Memoir," is the author of two New York Times best-selling books and a former TV journalist. In November 2010, she published her first book, "The Kennedy Detail: JFK's Secret Service Agents Break Their Silence," in collaboration with former Secret Service agent Gerald Blaine.
After a stint at ABC News, McCubbin became co-anchor of NBC's "Sunrise," a two-hour morning newscast preceding "Today."
The Carter Library & Museum is at 441 Freedom Parkway in Atlanta. For more information, visit www.jimmycarterlibrary.gov or call 404-865-7100.