DeKalb County debit card users have two weeks to sign new P-Card policy
Ken Watts | 4/25/2014, 6 a.m.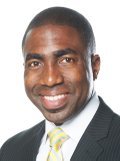 DeKalb Commissioners and more than 253 other officials and employees have two weeks starting April 22 to sign the new agreements governing use of the county's P-Cards.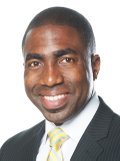 Interim CEO Lee May announced the new policy and procedure for using the cards on April 21 and he too will sign the agreement on April 22.
The new policies move oversight of all county debit cards to the county's Finance Department and named Felton Williams as the P-Card manager, and Travis Cherry as P-Card administrator.
Users can charge up to $1,000 per transaction but have a $2,000 monthly limit. They are prohibited from splitting a transaction between two or more transactions on a single account, or two or more transactions on multiple accounts to circumvent competitive solicitation requirements or the single transaction limit.
May said the P-card is an administrative function.
"We've got to do a better job of monitoring it," he said.

The new policies come in the wake of revelations that District 1 Commissioner Elaine Boyer used her county-issued Visa to pay for more than $12,000 on personal expenses including a family vacation, airline tickets, rental cars and other travel expenses.
Boyer reimbursed many of the charges when an AJC reporter began asking questions about the purchases. Boyer, who signed an agreement not to use the card for personal expenses, said she was unaware that she had done anything wrong.
The county's new Purchasing Card Policy and Procedures removes any ambiguity.
"The card is the property of the county and it prohibits users from using it to purchase any goods and services 'not directly related to job responsibilities or official county business'," it says.
The card is non-transferable and can only be used by the official or employee whose name appears on it.
The P-Card Program uses Visa credit cards issued by Bank of America.
The new policy and procedures also make it clear that the restriction also apply to county elected officials.
"Elected Officials and Constitutional Officers who elect to participate in the P-Card Program are also liable for all unauthorized charges" it says. "The improper use of a P-Card may result in civil action, criminal prosecution, and/or disciplinary action, which will result in P-Card privileges being suspended and revoked. Additionally, all P-Card transactions require maintaining proper documentation."
The policy now requires monthly reconciliation of all purchases and annual audits of all P-Card usage.
If a cardholder fails to provide proper documentation, P-card privileges may be revoked at the discretion of the department head, chief executive officer or executive assistant, executive officer, or executive assistant, it says.
The cardholder agreement that users will sign authorizes the county to deduct an amount "equal to the total of the discrepancy" and that the county can terminate their right to use the card at any time and for any reason.
Users will also sign a statement that reads: "I further understand that improper use of this card may result in civil action, criminal prosecution, and/or disciplinary action, up to and including termination of employment."
Existing cardholders have 14 days to sign the agreement.
"Any cardholder who does not agree in this time frame will lose their P-card privileges," the agreement says.
=========================================================
New P-Card policy and procedures
The enhanced policy announced April 21 includes:
Daily limit of $1,000 and monthly limit of $2,000. Prohibits splitting and spreading charges over multiple transactions and cards to skirt competitive solicitation requirements and single transaction limit.
Limits one P-Card per cardholder.
Limits P-Card use to county employees and elected officials.
Prohibits the sharing of P-Cards among multiple employees. Department director and finance director must approve all P-Card transactions.
Users must complete P-Card Transaction Logs for approval.
Requires P-Card training for all cardholders.
All users must sign new policy by May 9 or lose use of cards.