Small changes can make impact on air quality in Georgia
4/25/2014, 6 a.m.
On Monday, April 28, we will kick off Air Quality Awareness Week with Gov. Nathan Deal to educate metro Atlantans about the health effects of air pollution and celebrate the real progress being made for cleaner air in Georgia.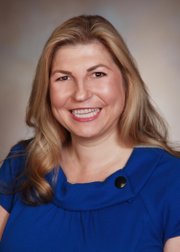 With warmer weather on the way, it is important that we all be well-informed about air quality in our community and how to protect it.
Air quality has improved dramatically in Georgia over the past decade. But with half of smog-forming emissions in many areas throughout the state coming from vehicle tailpipes, it's up to all of us to take meaningful action. Air Quality Awareness Week is a reminder to residents and workplaces that small changes can make an immediate impact on the air we all breathe.

There are a number of ways you can make a difference. Sign up for Smog Alerts distributed by the Clean Air Campaign so you can be informed when air quality is expected to be poor. Additionally, commuters can commit to carpooling, van pooling, biking, walking or riding transit to work. Also, avoid unnecessary idling and combine trips and errands when possible. There are a wealth of free services and programs to help you weigh your commute options and start using alternatives to driving alone.
Call 1-877-9-GA-OPTIONS or visit GACommuteOptions.com to learn more.
Your actions at home, at work and on the go can make a difference during Air Quality Awareness Week and every week.
Please get involved so we can all breathe a little easier.
Tedra Cheatham is executive director of Clean Air Campaign.