New South DeKalb Senior Center stalled
8/1/2014, 7:52 a.m.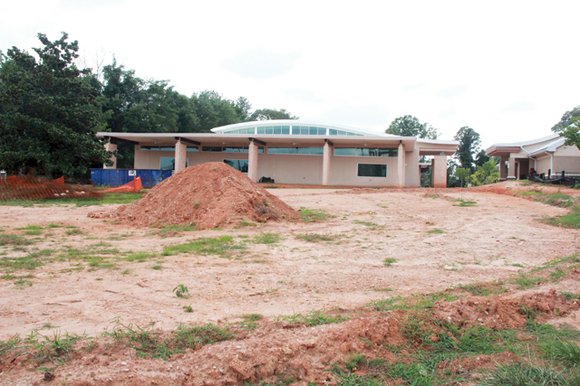 DECATUR — Residents anxiously awaiting the opening of the new South DeKalb Senior Center on Candler Road will have to wait awhile longer.
When DeKalb County officials broke ground on the center at 1931 Candler Road on Nov. 15, 2012, it was projected to open in December 2013.
The center was one of three senior centers totaling $15 million that the county began construction on that year. Each center is being built at a cost of $5 million. They are funded by federal block grants.
The others are the Malone Drive Senior Center at 3393 Malone Drive in Chamblee, which the county broke ground on Nov. 14, 2012, and the Mason Mill Park Senior Center at 1340 McConnell Drive in Decatur, which got under way in June 2013.
Melissa Horton, who lives less than a mile from the Candler Road center, said she has been anticipating its opening and doesn't understand what happened.
"It seems like it just got stuck," she said. "I haven't seen anything going on there for at least a month and a half. I thought it was supposed to be open already, or maybe I was mistaken."
Horton, who will be 65 on Aug. 18, said she likes to swim and she's hoping there will be a swimming pool at the center.
"I was looking forward to it opening," she said Thursday. "I don't live too far from there and I am thinking it could be part of my little exercise. I could walk up there and go for a swim."
Burke Brennan, the county's press secretary, said on July 31 that the county's initial timetables for the construction of all three centers were "over-optimistic." He said that a series of unforeseen circumstances also complicated the timeline for completion of the centers.
"A common denominator of all three centers is the departure of our first project manager, followed by the death of our second project manager," he said in an email response to questions from CrossRoadsNews.
The South DeKalb Senior Center is being built on the site of the former center, which was in a remodeled former funeral home.
The new 15,000-square-foot facility will have a computer lab; a fully equipped fitness room; a dining hall seating up to 120 people; a commercial kitchen; activity rooms for ceramics, billiards and board games; a large social lounge; interior and exterior sitting areas; and access to walking trails and the new Scott Candler Library that opened next door in August 2012. The building's design complements the library's architecture.
Work on the project stalled in recent months and Brennan says they don't expect it to be completed before October.
He said the building is about 85 percent complete but that minor electrical, plumbing, paint and flooring, sidewalks, parking lot, and landscaping are incomplete.
"We are working diligently with all parties to bring this project to completion," he said. "Our new timetable is approximately three months."
Brennan said the Mason Mill Park Center is 99 percent complete and a grand opening date will be announced in the next two weeks.
"We are finalizing the punch list with the contractor," he said. "The overall building is outstanding quality and we are proud of what this center will offer our seniors."
The Malone Drive Senior Center is furthest behind because the county encountered the most unexpected issues there. Brennan said it is 40 percent complete and their revised estimate for completion is five months or by January 2015.
"Substantial structural work remains," he said. "The environmental site study failed to discover large concrete pillars buried beneath the previous structure, which had to be removed."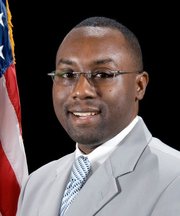 DeKalb Commissioner Larry Johnson, whose District 3 includes Candler Road, said he is frustrated by how long it is taking to complete and open the center.
"We were the first one out of the ground," he said. "It's supposed to be open. I am not happy about it."
Brennan said the good news is that all three centers are progressing.
"Once complete, each center will be an asset to the community and a state-of-the-art facility for our seniors to enjoy," he said.