Readers praise publisher's editorial on Jones
8/1/2014, 6 a.m.
Editor's note:
My "As I See It" column in the July 26 issue elicited a flood of comments. Below are a few.
You can join the conversation at http://crossroadsnews.com/news/2014/jul/25/dekalb-voters-did-good-rejecting-jones-bid.
'Major voice of S. DeKalb'
This note is to let you know how impressive your recent editorial was in regards to the DeKalb election runoff for sheriff.
You covered every reason why Vernon Jones could not and should not win that race.

He has always been called a great campaigner, but when your character and credibility go downhill, you lose.

Vernon is a relatively young man and maybe if he can learn to manage his arrogance and haughtiness, he may get another opportunity even though he is a three-time loser.

However, I seriously doubt that he will have that opportunity.
CrossRoadsNews is a true blessing for our county. Your paper is the major voice of South DeKalb and you have delivered news efficiently and diligently over the years.

I want to thank you for all that you've given and continue to give.
Gil Turman is president of the South DeKalb Neighborhoods Coalition. He lives in Decatur.
'It just made my day'
I have been a citizen of DeKalb County since 1960 and I just admire what you wrote concerning Vernon Jones. Thanks so much for that article.
It just made my day. You hit on the button.

Vernon's administration was the beginning of the end for DeKalb County.
Jessie Dixon is a retired principal and school administrator. He lives in Kirkwood.
'The people have spoken'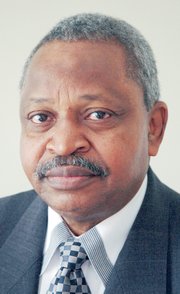 I appreciate what you are doing. That was a very good article on Vernon. You and I are on the same wavelength.
The people have spoken. This is the third position that he ran for and the votes keep getting lower and lower.
He is finished. What else is there for him to run for? I hope he gets the message.
Johnny Coles lives in Decatur.
'Eloquent and well-written'
Tell 'em, Jennifer. An eloquent and well-written editorial that makes me extremely proud to call you a colleague!
– Gale Gay, Stone Mountain
'Tell it like it is'
Tell it like it is, Jennifer Ffrench Parker!
– MizAnn Joyland, Athens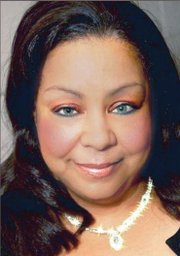 Alrighty then! Guess that's the end of that!
– Angela Moore, Decatur
Hear, hear.
– George Chidi, Pine Lake
Great piece.
– John Hewitt, Atlanta
Stick a fork in Jones; he is done like leftovers from yesterday's dinner.
– J.F. Williams, Decatur
Thank you, Ms. Jennifer Parker. Now on to the School Board.
– Max Leighman
Remnants of poor decisions
Additionally, that same body of government was also responsible in affording building permits to anyone that could afford to pay one, to build affordable homes in districts 3, 4 and 5 resulting in the influx of foreclosed and abandoned homes that we are still experiencing, despite the $23 million in federal grants awarded to DeKalb County in 2007 to combat the foreclosure dilemma. … Today, throughout this county, we are left with the remnants of poor decision-making of his administration and others.