Two jailed in deaths of two women
8/1/2014, 7:31 a.m.
Two suspects sought in the mid-May fatal shooting of two women whose bodies were found in Decatur are in custody.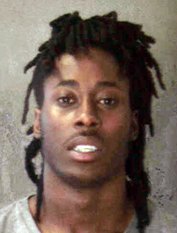 Frankland Henderson and Michael Hasker Jenkins, both 21, were wanted on two counts of murder in the May 19 shooting deaths of Sonia Williams, 21, of Norcross and Shaniqua Camacho, 20, of Lawrenceville. The women's bodies were found at a Walden Pond townhouse complex on Shellbark Road off Snapfinger Woods Drive.
Henderson, who lives at 3141 Belgreen Way in Decatur, and Jenkins, whose address is listed as 1752 Holliford Court in Charlotte, N.C., were arrested on June 10 by the DeKalb Sheriff's Office Fugitive Squad and the DeKalb Police Department.
Demetre Mason, 20, was arrested on the same charges earlier in June.