Ebola patients responding to treatment at Emory hospital
8/8/2014, 4:53 p.m.
When two Americans infected with the Ebola virus in the outbreak in West Africa arrived at Emory University Hospital, an international crisis landed on DeKalb County's doorstep.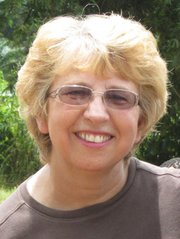 Missionary Nancy Writebol, a hygienist working in Liberia, and Dr. Kent Brantly from the charity group Samaritan's Purse in West Africa were stricken with the deadly virus while caring for victims of the outbreak.
Their treatment in a special isolation unit at Emory University Hospital is physically separate from other patient areas and has unique equipment and infrastructure that provide an extraordinarily high level of clinical isolation.
Writebol arrived on Tuesday and Brantly on Aug. 2. Both are being treated with an experimental drug never tested for safety in humans. Their doctors say they are responding to treatment.
Emory says its physicians, nurses and staff are highly trained to care for this type of patient.
Ebola virus, which kills up to 90 percent of the people infected, is characterized by sudden onset of fever and sickness, accompanied by other nonspecific signs and symptoms, such as joint and muscle aches, weakness, stomach pain, lack of appetite, headache, vomiting, and diarrhea. Patients with severe forms of the disease may develop multi-organ dysfunction, including liver damage, kidney failure, and central nervous system involvement, leading to shock and death.
It has a mortality rate of 60 percent to 90 percent, and Samaritan's Purse says it has claimed more than 900 lives.
The national Centers for Disease Control and Prevention says Ebola does not pose a significant risk to the U.S. public, but it has issued a Level 3 travel warning to avoid nonessential travel to the West African nations of Guinea, Liberia and Sierra Leone.
The travel warning is a reflection of the worsening Ebola outbreak in the region.
In outbreak settings, the virus is typically first spread to humans after contact with infected wildlife and is then spread person-to-person through direct contact with bodily fluids such as, but not limited to, blood, urine, sweat, semen, and breast milk. The incubation period is usually eight to 10 days. Patients can transmit the virus while febrile and through later stages of disease as well as postmortem, when people contact the body during funeral preparations.
Some patients may experience a rash, red eyes, hiccups, cough, sore throat, chest pain, difficulty breathing or swallowing, and bleeding inside and outside of the body.
CDC Director Tom Frieden said this is the biggest and most complex Ebola outbreak in history.
"Far too many lives have been lost already," he said in a July 31 statement. "It will take many months, and it won't be easy, but Ebola can be stopped. We know what needs to be done."
Frieden said the CDC is sending 50 additional disease control experts to West Africa in the next 30 days to help bring the current outbreak under control, leave behind stronger systems to prevent, detect and stop Ebola and other outbreaks before they spread.
The CDC also is assisting with active screening and education efforts in West Africa to prevent sick travelers from getting on planes. On the remote possibility that they do, CDC has protocols in place to protect against further spread of the disease. These include notification to CDC of ill passengers on a plane before arrival, investigation of ill travelers, and, if necessary, quarantine.
It also provides guidance to airlines for managing ill passengers and crew and for disinfecting aircraft. The CDC also issued a Health Alert Notice reminding U.S. health care workers of taking steps to prevent the spread of the virus, how to test and isolate suspected patients, and how they can protect themselves from infection.
For more information, visit www.cdc.gov