Vaughn Irons lauded for helping county revitalize
8/8/2014, 6 a.m.
South DeKalb businessman Vaughn Irons was recognized recently for his many contributions to DeKalb County's revitalization.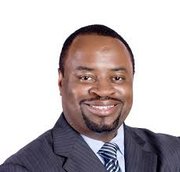 Irons, who lives in Lithonia, was recognized by DeKalb interim CEO Lee May at a celebration of the fifth anniversary of his company, APD Solutions. More than 400 people, including Rockdale Commission Chairman Richard Oden, Henry Commissioner Bruce Holmes, Atlanta City Council President Ceasar Mitchell and former Clayton Chairman Eldrin Bell, attended the event.
May presented Irons with a proclamation.
Irons launched APD Solutions, a neighborhood revitalization firm, in 2009 just as the recession got underway It has offices in Atlanta, Chicago, Dallas, Jacksonville, and San Francisco.
Among its accomplishments, APD Solutions invested $5 million of new private capital for the revitalization in the Panola Slope Community on Covington Highway, and it leveraged $1.5 million in Neighborhood Stabilization Funds and $900,000 in private capital to save Piedmont Pointe.
Through the Get Home Now Program, APDS created a pathway to home ownership for more than 225 DeKalb families. Irons attributed much of his company's success to his staff.
"We have an incredible pool of talent who has been instrumental in helping us achieve our overall goal to improve the quality of life for families and communities in DeKalb and throughout the United States," he said.