Walking town hall in Belvedere
8/15/2014, 6 a.m.
Belvedere residents can discuss community issues with District 3 Commissioner Larry Johnson on Aug. 18 during a walking town hall meeting co-hosted by the Belvedere Civic Association.
The two-hour meeting kicks off at 6 p.m. from Knollwood Elementary, 3039 Santa Monica Drive in Decatur, and meanders through the neighborhood bordered by Memorial and Columbia drives and Glenwood and Candler roads.
Invited guests include Kaiser Permanente, which recently wrapped up a health initiative in the area, and DeKalb Police, Fire and Code Enforcement departments.
Johnson said he is looking forward to the community coming together to engage in a healthy activity while learning more about the many services offered by county government.
"We've teamed up with some outstanding partners who are equally excited about making themselves accessible in hopes of making this event impactful for the residents of Belvedere," Johnson said.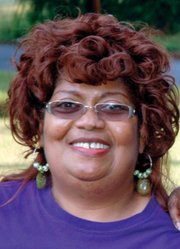 Ann Brown, the civic association's president, said it is exciting to team up with outstanding partners.
"We are always appreciative for Commissioner Johnson and his many efforts to assure that our community is informed," Brown said. "The walking town hall meeting is an excellent way to continue along those lines."
For more information, email larryjohnson@dekalbcountyga.gov or call Kendra Kelly at 404-371-2425.