Schools need healthy restroom environment
8/15/2014, 6 a.m.
By Dr. Tom Keating
Three years ago, a national trade magazine featured an article in its August edition titled "Back to School Starts With Bathrooms."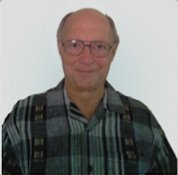 This year is a perfect time for the DeKalb County community's public, charter and private schools to focus on restroom conditions.
For the first time, DeKalb County's general government has passed a new ordinance on restroom conditions and enforcement aspects even with fines within unincorporated DeKalb business establishments, schools, parks, colleges and universities.
The DeKalb County School District has published its wellness policy and accompanying regulations, which require students to have access to safe and clean rest­rooms, which are periodically checked to meet health standards.
The federal regulations on local school wellness policies have considered the importance of eliminating properly along with eating better and exercising more as it implements a 2010 national wellness law.
City Schools of Decatur still has on its books a five-year policy to "provide safe, clean, and hygienic restrooms to foster personal responsibility."
Middle and high schools in DeKalb County have had requirements, expectations and reporting obligations in their Student Codes of Conduct for a decade.
Therefore, this school year especially, all parents should regularly ask their offspring in all grades, especially in middle and high schools: "Did you have tissue, soap, and towels in your restroom today?"
A legal policy and practical framework for improving school restrooms is in place. It is up to each caring adult and student to implement a healthy restroom environment in each school.
Dr. Tom Keating is a 44-year Georgia educator and founder of Project Clean, an effort to improve the safety, cleanliness and hygiene of public restrooms, especially in schools. Since 1994, he has coordinated efforts to improve school restrooms in the United States and selected countries including Germany. He lives in Decatur.