Task force ditches effort to change CEO form of government
Ken Watts | 8/15/2014, 6 a.m.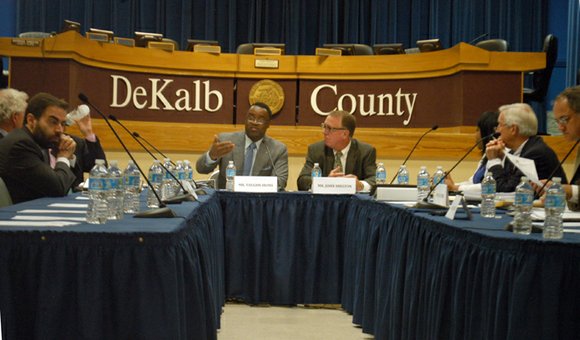 Efforts to change DeKalb's CEO form of government have been abandoned by the task force set up to study it and other issues.
In a spirited debate at its Aug. 13 meeting, the DeKalb County Operations Task Force, made up of community leaders and elected officials, ditched the reorganization effort because of a "lack of political will" to advance the measure through the 2014 legislative session.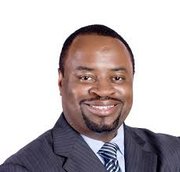 Instead, Vaughn Irons, co-chair of the 17-member task force, said the group will focus its efforts on improving the existing government framework.
"There seems that there is insufficient political momentum to make a wholesale change to our county government structure," Irons said. "It is the consensus of this task force that the best use of our time should be focusing on the balance of power in the existing form of government."

State Sen. Fran Millar (R-Atlanta) said that based on what he has seen in the past from the DeKalb Delegation to the General Assembly, "there's no appetite to change it."
"I do think the public would like to see us address it, but we're not going to," he said.
Interim CEO Lee May, who favors eliminating the CEO system, created the task force on March 11 to evaluate the effectiveness of DeKalb's governance structure.
DeKalb is the lone Georgia county with a CEO form of government. The state's other 158 counties operate with hired county managers who answer to their elected commission.
Opponents of the CEO form of government say it gives one person too much political authority and leads to corruption. DeKalb CEO Burrell Ellis is scheduled to go on trial on Sept. 8 for theft and corruption charges for allegedly shaking down county vendors for contributions to his re-election campaign.
In an Aug. 21, 2013, report, a special grand jury called for the reorganization of county government, citing evidence of government corruption and collusion.

"The current system, with its over-reliance on county staff and departments who ultimately report to an elected official, provides too many opportunities for fraudulent influences and fosters a culture that is overly politicized and in which inappropriate business relationships are created," the grand jurors wrote.
Wednesday's meeting also was attended by DeKalb Commissioners Sharon Barnes Sutton and Jeff Rader; state Rep. Mike Jacobs (R-Brookhaven); Dr. David Sjoquist, Georgia State University; DeKalb School Board member Jim McMahan; state Rep.-elect Elena Parent; Co-chairman John Shelton; and Jim Grubiak, general counsel, Association County Commissioners.

Rader, who represents District 2, said it is imperative to look at all of the mechanics of the county's Organizational Act and identify deficiencies and options for improvement.

"No form of government is immune from defects," he said. "So the important thing is ensuring the charter informs the public on operations and makes DeKalb accountable to the voters and taxpayers."

Sutton, the District 4 commissioner, said the county's form of government is less important than each branch of the government having access to accurate up-to-date information and being able to do its job.
"It's not so much who's in charge, but it's how we're going to work together and how we're going to be effective," she said.
Wednesday's meeting was the fifth for the group that began convening in June to explore and study:
The financial, business, zoning and quality of life impact on residents and government operations caused by the creation of new cities and annexations.
The effectiveness of the current governance structure of DeKalb County and ethics and transparency in county operations.
The equitable distribution of Homestead Option Sales Tax proceeds and legacy pension costs between DeKalb County and its cities and other related matters.

Its next full meeting will be Sept. 10 at 6 p.m. at the county's Maloof Auditorium, 1300 Commerce Drive in downtown Decatur.
Its final meeting is set for Dec. 1. It will make recommendations that will be forwarded to the Georgia General Assembly in December 2014.
State Rep. Mike Jacobs (R-Dunwoody), a task force member, said the group has to be realistic.
"I am all for changing the form of government, but this task force must operate within certain political realities if we expect to deliver a tangible work product by December," he said.
The meeting, which was broadcast live on DCTV, Comcast Channel 23, will be rebroadcast regularly.
For more information, visit www.dekalbcountyga.gov/dctv.