$2.5 million RaceTrac project for Wesley Chapel put on hold
8/22/2014, 6 a.m.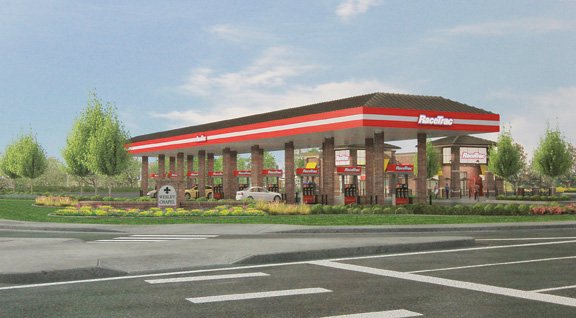 The controversial RaceTrac gas station and convenience store that was planned for the corner of Wesley Chapel Road and Snapfinger Woods Drive in Decatur is not happening anytime soon.
RaceTrac officials finally told the Wesley Chapel Curb Appeal Task Force this week that the $2.5 million project has been put on hold indefinitely.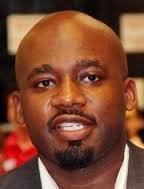 In an Aug. 14 email to Kevin Chapman, the task force president, RaceTrac's engineering project manager Justin Story said that after a few internal discussions, "a decision was made to temporarily put this project on hold mostly due to costs."
"We are disappointed to not be moving forward with the store at the moment, especially our members on the Georgia team that spent a lot of effort on this project," Story wrote in the email responding to Chapman's inquiries about the status of the project.
"From an overall company standpoint, this site became too expensive due to the many requirements on and off our site compared to other stores we are trying to build throughout the company."
Story said that they have not established a timeline for the Wesley Chapel store.
"But we are constantly analyzing our store-build list based on what financially makes sense at the time and hope to proceed with this project in the near future," he said.
The community had fought the nine-pump gas station project, saying there were already five gas stations on the Wesley Chapel corridor. The project included a 5,928-square-foot brick and stack-stone convenience store selling yogurt and fresh fruits and equipped with Wi-Fi and outdoor seating.
Residents gave grudging support only after RaceTrac offered to landscape the median from its store and install gateway landscaping on the Wesley Chapel/I-20 entrance and exit ramps. It also agreed to care for the landscaped areas until they could be handed off to the area's new Community Improvement District.
The company, which had been trying to build the project since 2011, also committed to being a part of and supporting the CID.
Since the county approved the project with 19 conditions in May 2013, Kroger has begun construction on a multi-pump station on the site of the old Scores sports bar that was demolished earlier this year.
In light of RaceTrac's response, Chapman said this week that he thinks the project is dead but that is not necessarily a bad thing.
In an Aug. 15 email to task force members, Chapman said they need to figure out how to get the Wesley Chapel Road/I-20 exit designated as a gateway exit by the county like the Stonecrest and other exits that are being landscaped with county funds.
He said that he will contact Keep DeKalb Beautiful Director Gordon Burkett, who was also copied on his email, to find out whether trees and shrubs from the county's tree bank and any left over from its seven gateway beautification projects along I-20, I-285 and U.S. 78 can be installed on Wesley Chapel Road. The Wesley Chapel exit was skipped by the county because of the agreement with RaceTrac.
"Fall would be the perfect time to begin the planting," he said.