Ebola patients go home, grateful for recovery
8/22/2014, 6 a.m.
Dr. Kent Brantly and Nancy Writebol, both missionaries who were being treated at Emory University Hospital for infection by the deadly Ebola virus, have been released from the hospital.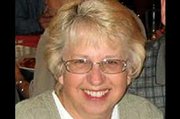 Writebol, a hygienist, was sent home on Aug. 19, and Brantly, a medical doctor, was released Aug. 21.
Both were infected by the virus while working in Liberia.
At a news conference on Thursday before walking out of the hospital, Brantly said it was a miraculous day.
"I am thrilled to be alive and to be well and to be reunited with my family," he said.
As a medical missionary, Brantly said he and his wife, Amber, and their children moved to Liberia in October to work with Samaritan's Purse.
"Ebola was not on the radar," he said. "We moved to Liberia because God called us to serve the people of Liberia."
He said their first Ebola patient arrived in June, and for the next two months their Ebola patients increased steadily.
"On July 23, I woke up feeling under the weather and then my life took an unexpected turn when I was diagnosed with Ebola virus disease," he said. "As I lay in my bed in Liberia for the following nine days getting sicker and weaker each day, I prayed that God would keep me faithful even in my illness and I prayed that in my life or in my death, he would be glorified."
Brantly said he didn't know then but found out later that millions of people around the world prayed for him that week and even still today.
"I cannot thank you enough for your prayers and your support," he said, "but what I can tell you is that I serve a faithful God who answers prayers."
Brantly thanked Samaritan's Purse and the doctors and nurses who cared for him with such compassion and hugged all of them before leaving.
"You cared for me and administered to me during the most different experience of my life and you did so with the love and mercy of Jesus Christ."
He said the Emory team in the isolation unit treated him with expertise and such tenderness and compassion.
"For the last three weeks, you have been my friends and my family, and so many of you have ministered to me, not only physically, but also spiritually, which has been an important part of my recovery," he said. "I will not forget you and all that you have done for me."
Brantly thanked everyone who lifted him up in prayer asking for his healing and recovery and asked them not to forget Liberia.
"Please, do not stop praying for the people of Liberia and West Africa and for a quick end to this Ebola epidemic," he said, adding that he glad for any attention that his sickness has attracted to the plight of West Africa.
"Please continue to pray for Liberia and the people of West Africa and encourage those in positions of leadership and influence to do everything possible to bring this Ebola outbreak to an end."

The Ebola virus kills up to 90 percent of the people infected. Through this week, the virus has killed more than 1,400 people in West Africa in the midst of this epidemic.
Emory Hospital said both Brantly and Writebol are cured of the virus.
"These patients pose no public health threat," the hospital said.
Dr. Bruce Ribner, Emory's Infectious Disease Unit director, said that after a rigorous and successful course of treatment and testing, both patients "have recovered from the Ebola virus and can return to their families and community without concern for spreading this infection to others."
He said there was no longer any evidence of virus in their blood or urine and the Emory Healthcare team is extremely pleased with Brantly and Writebol's recovery.
"We were inspired by their spirit and strength as well as by the steadfast support of their families," he said.
When she left the hospital Tuesday, Writebol asked for privacy for her family.
Brantly said Thursday that he and his family were going away for a period of time to reconnect, to decompress, to continue to recover physically and emotionally, and to regain his strength.
For more information, visit www.emory.edu and www.cdc.gov.