Bishop Holston for Ousley's Men's Day
8/22/2014, 3:25 p.m.
Bishop Jonathan Holston, South Carolina Conference of the United Methodist Church resident bishop, will be the guest speaker at Ousley UMC's Men's Day on Aug. 31.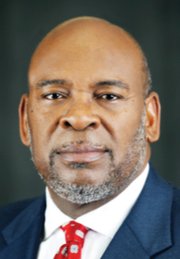 The theme of the program, which begins at 10 a.m., is "United and Committed Disciples Making a Difference."
Prior to Holston's election and consecration in July 2012, he served seven years as senior pastor of St. James United Methodist Church in Atlanta.
Holston is former superintendent of the Atlanta-Decatur-Oxford District. He has traveled extensively on missions to Uganda, Costa Rica, Haiti, Honduras, Zimbabwe, Kenya, India, China and Hong Kong.
A reception brunch will follow the Men's Day program.
The church is at 3261 Panola Road in Lithonia. For more information, visit http://ousleyumc.org or call 770-981-0180.