Free MAC Cosmetics makeover at Macy's at South DeKalb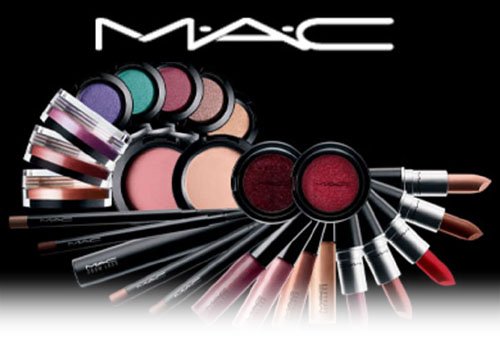 DECATUR — Women hankering for a MAC Cosmetics makeover close to home, can get one free on Aug. 29 and 30 at Macy's in the Gallery at South DeKalb mall.
The store, which anchors the Gallery at South DeKalb in Decatur, is hosting the special event for the popular cosmetics brand because of customer demand.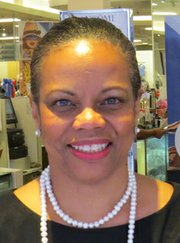 Store manager Terry Young says that at least twice a day – every day – someone asks for the brand, created in 1984 by a makeup artist and photographer to withstand the pressures of studio lighting and perspiration.
MAC – Make-up Art Cosmetics – now an Estee Lauder brand, is popular with all ages and genders because of its vibrant and lasting colors.

"Customers really want us to carry it," Young said.
But it's not a simple matter of request it and it will come. The store has to make sure that customer demand is large enough to sustain the product once it is added to its line.
Over the two-day event, 100 appointments will be available each day between 11 a.m and 5 p.m.
Young, who became the store's manager in February, says if all the slots go, she will be able to make the case for the brand to be offered at her store.
"Who knows," she said, "this could be the start. This event will help build the MAC brand and hopefully one day we can carry it here in the store."

Young is used to making things happen. She joined Macy's in 1975 as a sales associate and worked her way up the ladder to human resource manager before landing the promotion to store manager at the South DeKalb store when former longtime manager China Ross retired.
Since arriving at the store she has hosted a number of special events, including a fashion show. She keeps her ears open and tries to satisfy customer demand.
"One of my passions as the new store manager is to build strong relationships with our community, showing that Macy's does support our community," she said. "I want the Macy's South DeKalb store to continue to grow in sales, and remain the fashion leader in the community, and be a great place to shop for our customer."
Young says she wants to make sure that customers receive a "magical experience" when they shop her store.
"When they leave, we want them to feel better for having come in," she said.
Even though walk-up service will be available for MAC Cosmetics event, Young encourages customers to make appointments to reduce wait time and guarantee service.
"It's best to make the appointment," she said.
The two-day MAC Cosmetics event is supported by Macy's at Stonecrest, which is sending the MAC cosmetics and six makeup artists to the Candler Road store.
The makeup artists and products will be available at a temporary counter at the store's entrance to the mall.
"We will have the MAC makeup artists and all the product line will be available for purchase," Young said.
The Macy's at the Gallery at South DeKalb is at I-20 and Candler Road. To sign up for a free MAC Cosmetics makeover, visit the Cosmetics Counter or call 404-243-2600.