Healthcare Marketplace still enrolling some
8/22/2014, 6 a.m.
Nearly 148,000 uninsured adults in Georgia are still eligible to enroll in health coverage in the Health Insurance Marketplace through a special enrollment period.
A report by the nonprofit Enroll America says that these Georgians will likely experience a qualifying life event, like moving, getting married, adopting or giving birth, gaining citizenship or losing their insurance, that triggers a special enrollment period, allowing them to get covered before 2015 open enrollment begins on Nov. 15.
The report shows that about 2.7 million Americans may be eligible to sign up before open enrollment.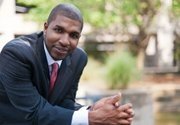 Danté McKay, Georgia state director for Get Covered America, said many uninsured Georgians are unaware of the special enrollment period.
"While we made great strides in getting Georgians covered during the first open enrollment period, there are still many who remain uninsured and unaware of their new options," he said in an Aug. 18 statement.
McKay said if adults experience any of the qualifying life events, they can find quality, affordable health insurance in the Marketplace.
When the historic first open enrollment period ended on March 31, more than 8 million Americans had enrolled through the Health Insurance Marketplace.

Using data from the U.S. Census Bureau's 2010-2012 American Community Survey and previous studies, Enroll America estimates that, nationally, almost 7 million Americans ages 18-64 are likely to experience a qualifying life event that could make them eligible for a special enrollment.
For more information, visit www.Enroll­America.org and www.GetCoveredAmerica.org.