Operations Task Force subcommittee to meet Aug. 27
8/22/2014, 3:54 p.m.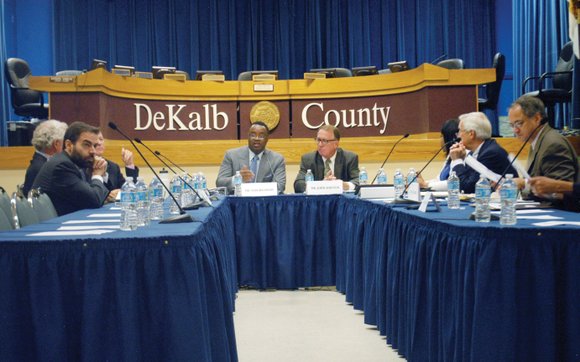 DeKalb's Operations Task Force subcommittee on governance is meeting Aug. 27 at the Maloof Auditorium in downtown Decatur.
The task force, which was impaneled on June 5, is studying the financial, business, zoning and quality of life impact on residents and government operations caused by the creation of new cities and annexations.
It's also examining ethics and transparency in county operations and the equitable distribution of Homestead Option Sales Tax proceeds and legacy pension costs between DeKalb County and its cities and other related matters.
The task force will make recommendations in December that can be forwarded to the Georgia General Assembly for consideration during the 2015 legislative session.
The Maloof Auditorium is at 1300 Commerce Drive in Decatur. The task force meeting schedule is at www.onedekalb.com/pdf/task_force_meeting_schedule.pdf.