Sexuality workshops for disabled
8/22/2014, 6 a.m.
Families with young adults with developmental disabilities can take part in a workshop series on sexuality starting Aug. 26.
The four-part workshop, which also takes place Sept. 23, Oct. 21 and Nov. 18, is hosted by Decatur-based nonprofit All About Developmental Disabilities.
The series will equip parents with the know-how to support their child's sexual behavior and romantic relationships and to help them handle sex on the Internet and in other media.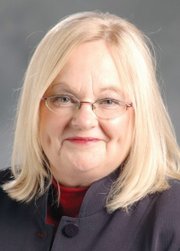 Kathy Keeley, AADD's executive director, said they developed the series because individuals with developmental disabilities need to know the facts of life, just like other young adults.
"It can be hard enough for any parent to address sexuality with their children," she said. "It becomes even more challenging when the child has a developmental disability."
AADD says parents may feel uncomfortable talking about sexuality, so they keep putting it off.
"They may mistakenly believe that because their child has a disability, he or she will not develop sexual desires or feelings," Keeley said.
The workshops will help parents ensure that their kids are getting the information they need in a safe environment. Series presenters include Madeline Griffin, AADD's Family Support Center coordinator; Dave Nelson, executive director of the Community School; and Beth Champ, young adult program director of the Community School.
The sessions take place 6 to 8 p.m. at AADD's Family Support Center, 125 Clairemont Ave., Suite 300. For cost, registration and other information, visit www.aadd.org or contact Madeline Griffin at madeline@aadd.org or 404-881-9777.