Simon Scholars/Horatio Alger alliance expands help for students
8/22/2014, 6 a.m.
The nonprofit Simon Foundation that works with students at three DeKalb high schools has teamed up with the Horatio Alger Association to award more than $20 million to Simon Scholars over the next 10 years.
The alliance will benefit economically disadvantaged students served by the Simon Scholars Program, which supports students at Southwest DeKalb, Columbia and Chamblee Charter high schools.
Both nonprofit groups support economically disadvantaged youth working to further their education despite facing adversity.
Simon Scholars are identified and chosen in high school to receive financial support and life skills training throughout their junior and senior years.
Upon graduation, they receive assistance to matriculate to college.
With the new alliance, Simon Scholars who complete the high school program also will become Horatio Alger Scholars, receiving college scholarships and getting access to Horatio Alger Association's Collegiate Partners Program, Campus Crest Housing Program, additional proprietary scholarship programs, and mentoring and internship opportunities.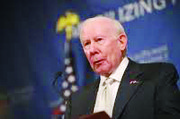 Ronald M. Simon, the Simon Foundations' founder and a member of the Horatio Alger Association Class of 2005, said he knows firsthand the challenges some students face.
"As the son of immigrant parents, I have always understood the power of the American dream and through hard work and determination, I have had the opportunity to achieve it," he said in an Aug. 4 statement.
The Orange County, Calif., entrepreneur and visionary said the expansion will serve more students and enhance the prestige of both scholarship programs.
Since its founding, the Simon Foundations have accepted 850 students and awarded $25 million in scholarships. The program accepts 125 new students annually and boasts one of the highest college graduation rates in the country – nearly 90 percent of the Simon Scholars who enter college complete their degree.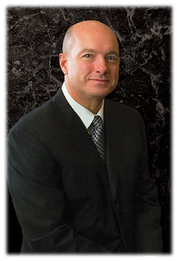 Since 1984, the privately funded Horatio Alger Association has awarded more than $100 million in undergraduate, graduate and specialized scholarships. In 2014, 921 students were awarded more than $9 million in need-based scholarships.
David L. Sokol, the Horatio Alger Association chairman, said he hopes their alliance will encourage others to support the expansion of the Simon Scholars Program.
"Our organizations share an abiding commitment to identifying tomorrow's leaders and we strongly believe that hard work, honesty and determination can conquer all obstacles," he said.
For more information, visit www.simonscholars.org and www.horatioalger.org.