'The Abolitionists' to be screened at Stonecrest
8/29/2014, 6:33 a.m.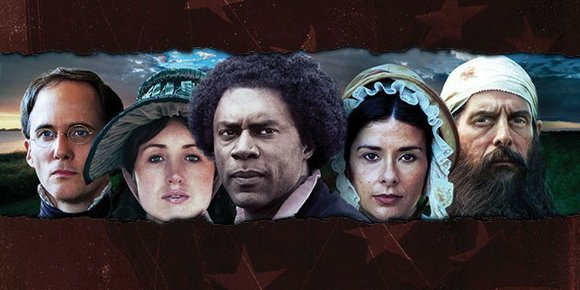 "The Abolitionists," a documentary that revisits efforts to end slavery in America, will be screened Sept. 2 at the Stonecrest Library in Lithonia.
On Sept. 6, a discussion on the abolitionist movement will take place at the library. Both events are part of "Created Equal: America's Civil Right Struggle," an initiative that uses the power of documentary films to encourage discussion of America's civil rights history.
"The Abolitionists" vividly brings to life the intertwined stories of Frederick Douglass, William Lloyd Garrison, Angelina Grimke, Harriet Beecher Stowe and John Brown. It takes place during some of the most violent and contentious decades in American history and reveals how the movement shaped history by exposing the fatal flaw of a republic founded on liberty for some and bondage for others.
The screening takes place from 4:30 to 7:30 p.m.
Dr. L.H. Whelchel, an Interdenominational Theological Center professor of church history, will facilitate the Sept. 6 discussion on the history of the abolitionist movement, which was America's first civil rights movement. The two-hour discussion begins at 2 p.m.
"Created Equal: America's Civil Rights Struggle" is made possible through a major grant from the National Endowment for the Humanities as part of its Bridging Cultures initiative in partnership with the Gilder Lehrman Institute of American History.

Visit neh.gov/created-equal for more information.
The library is at 3123 Klondike Road. For more information, call 770-482-3828.