African diplomat lobbies for Ebola drug, supplies
Ken Watts | 8/29/2014, 7:56 a.m.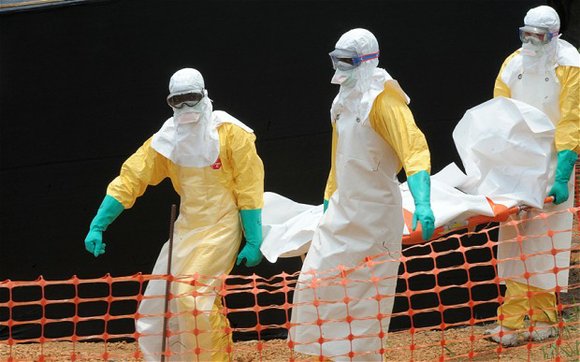 As the Ebola virus rages on unchecked in West Africa, an Atlanta-based diplomat is urging the United States to send shipments of the experimental drug Zmapp and other emergency aid to Liberia.
Local representatives of two other hard-hit countries – Sierra Leone and Guinea – say their priorities are isolation centers, fresh water and other medical supplies.
As of Aug. 26, the epidemic had killed 1,552 of the 3,062 people in the region who contracted the virus, named for a river that runs through Democratic Republic of the Congo (formerly Zaire).
Nearly half of the deaths have occurred in Liberia, where U.S. missionaries Dr. Kent Brantly and Nancy Writebol, a hygienist, were infected while treating Ebola patients. They were both flown to Emory University Hospital and successfully treated.
As the virus lay siege in West Africa, Atlanta-based African leaders staged an Aug. 27 news conference at the Georgia State Capitol to solicit medical, clinical and sanitation supplies; water improvements; and health education and to press for the release of Zmapp and other experimental drugs to their countries.
The first human trials of an Ebola Vaccine are scheduled to begin the week of Aug. 31 in Bethesa, Md., sponsored by the National Institutes of Health.
Cynthia Lynn Blandford, Liberia honorary consul to Atlanta, said that her country's President Ellen Johnson Sirleaf has appealed to President Obama to authorize the release of the Zmapp drug that already has been released to American research doctors.
Both U.S. missionaries, who were released from the hospital on Aug. 19 and 21 after three weeks of treatment, were given the drug.
Zmapp maker Map Pharmaceuticals of Mountain View, Calif., says it is out of the medication and is focused on replenishing its supply.
Blandford was joined at the news conference by Cynthia Oremi Jarrett-Thorpe, Sierra Leone's honorary consul, and Guinean-American Communities United President Aboubacar Balde.
African officials were encouraged by the missionaries' recovery.
Liberia received three doses of Zmapp on Aug. 13 and used them to treat three doctors. They said that initially, the patients were responding to treatment, but Dr. Abraham Borbor of Ireland died on Aug. 24. The other two patients are still being treated.
As the number of Ebola patients rises in Liberia, Blandford said there is a critical need for more hospital beds, nurses and doctors, and clinical supplies.
All three countries also need help in building emergency operations centers to improve communication and coordination to locate cases and make sure the virus does not spread further in the region.
The deadly disease is transmitted through contact with bodily fluids of an infected person or animal. Symptoms of fever, sore throat, muscle pain and headaches start two days to three weeks after contracting the virus. Typically, vomiting, diarrhea and rash follow, along with decreased functioning of the liver and kidneys. Around this time, affected people may begin to bleed internally and externally.
Officials are asking the public and businesses for contributions of bleach, gloves, boots, masks, protective suits for health workers and for technicians who can help build isolation rooms at health centers.