Community Cabinet taking road trip to Stephenson
8/29/2014, 6:03 a.m.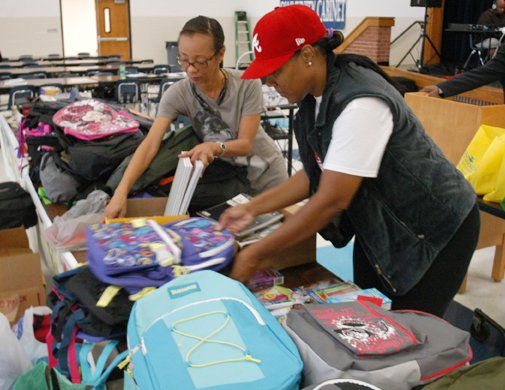 Commissioner Stan Watson's Community Cabinet Meeting is on the road for September.
The Sept. 6 session will be held at Stephenson High School in Stone Mountain and not at its usual meeting place at Chapel Hill Middle School in Decatur.
The meeting takes place from 9 to 11 a.m.
Presenters include DeKalb District Health Director S. Elizabeth Ford; Deyanna Jones Respress and Andy Macke of Government and Community Affairs, Comcast Cable; Discover DeKalb/DeKalb Convention and Visitors Bureau Executive Director and CEO James Tsismanakis; and GDOT Board member Robert L. Brown.
The meeting is free to attend and a hot breakfast will be served.
Stephenson High School is at 701 Stephenson Road. For more information, call 404-371-3681.