Forum on Ebola crisis to focus on care, fundraising relief
8/29/2014, 6 a.m.
The "Real Doc Hollywood" Neil Shulman will be the featured panelist at a discussion of the Ebola crisis and new therapy approaches at the Decatur Recreation Center on Sept. 4 in Decatur.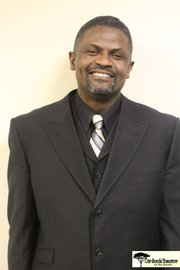 Atlanta-based nonprofit Our Seeds Tomorrow and its founder/executive director, Liberia native Dazia Fumbah, are co-hosting the panel discussion, Ebola: Shaping Solutions to the West African Crisis.
It takes place from 5 to 8:30 p.m.
Our Seeds Tomorrow, a registered organization in Liberia, has been monitoring the Ebola epidemic sweeping West Africa.
The discussion will center on strategies to improve the crisis and how activists can support the cause through fundraising efforts to provide supplies and advanced medical research.
Medical professionals from the Centers for Disease Control and Prevention, Morehouse School of Medicine and the University of Georgia medical school will join Shulman, a professor at Emory University, on the panel.
Shulman's semiautobiographical memoir was the basis for the 1991 blockbuster romantic comedy "Doc Hollywood" starring Michael J. Fox.
Our Seeds Tomorrow is raising funds to aid people affected by the Ebola crisis in Liberia, Sierra Leone and Guinea.
It will be shipping supplies such as bottled water, protective masks, and outer garment wear to support the containment of the spread of the virus. Rx Humor, Shulman's self-publishing entity, will donate 120 copies of "Under the Backyard Sky," a hard-cover children's book by Shulman and Sibley Fleming, and 100 copies of "Make the World Happy!" posterbooks for use in fundraising efforts to help eradicate the Ebola threat.
"Under the Backyard Sky" centers around medical missions to Africa. The theme of "Make the World Happy! written and illustrated by Shulman's 7-year-old son, Myles, encourages people to be caring for others.
Since March, Ebola has killed 1,426 people and sickened more than 2,000, including U.S. missionaries Dr. Kent Brantly and Nancy Writebol, who were infected in July while treating Ebola patients in Liberia.
Forum organizers say activists must work to assist where they can to provide relief to West Africa. Our Seeds Tomorrow is seeking to raise $35,000 to ship supply containers to Liberia. There is a critical need for clinical gowns, gloves, masks, goggles, sanitizing and disinfecting supplies, and nonperishable goods like bottled water.
Tax-deductible donations can be made at SunTrust Bank branches to Our Seeds Tomorrow Inc. Ebola West Africa Acct# 100178011010 and by PayPal at www.ourseedstomorrow.org.
The Decatur Recreation Center is at 231 Sycamore St. Visit www.ourseedstomorrow.org or contact Dazia Fumbah at ebola@our
seedstomorrow.org or 470-257-2600.