Mann adds 2 to leadership team
8/29/2014, 2:43 p.m.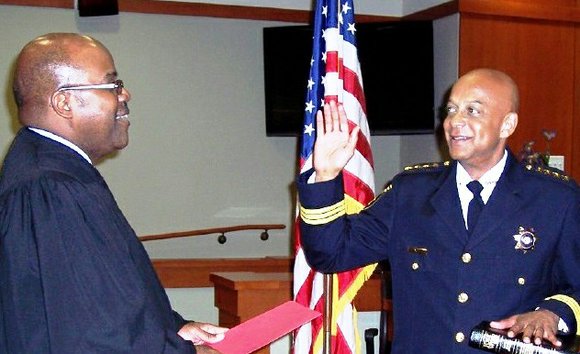 DeKalb Sheriff Jeffrey Mann has promoted two longtime employees to his leadership team.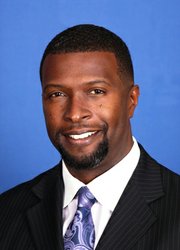 Mann, who was sworn in as DeKalb's 49th sheriff on Aug. 20 by DeKalb Superior Court Judge Gregory A. Adams, announced this week that Maj. Reginald B. Scandrett is the jail's new chief deputy sheriff and administrative director Xernia Fortson is now chief of Administration and Legal Affairs.
Scandrett, who was the former commander of the Jail Division, fills the post vacated in February by Mann when he was appointed sheriff by outgoing Sheriff Thomas Brown. Mann won the July 20 special election runoff in a landslide over former DeKalb CEO Vernon Jones.
Scandrett is a career law enforcement officer who joined the Sheriff's Office in 1990 as a detention officer. As head of the DeKalb Jail, he managed the state's largest pre-trial detention facility for four years. On average, the jail houses 2,700 people daily and processes more than 35,000 detainees annually.

Fortson joined the Sheriff's Office in 2004 after serving in the DeKalb County Attorney's Office. As director of Labor Relations and Legal Affairs, she managed Human Resources and Information Technology sections and more than $20 million in contracted services. In her new roles, she also will have oversight of the Office of Professional Services, Training, Contract Management and Budgets.
Fortson is a member of the State Bar, the DeKalb Bar Association, and the American Bar Association, where she serves as vice chair of the Government Law, Employment Law, and Litigation committees. She is author of "Recent Developments in Employment Law and Litigation" published in 2009 and "Recent Developments in Employment Law and Litigation – National Labor Relations Board" published in 2012 for the Tort Trial & Insurance Practice Law Journal.
"We are fortunate to have experienced, committed and highly skilled professionals in these critical leadership positions," Mann said.