Rader dogged by conflict gripes
8/29/2014, 6 a.m.
Conflict of interest complaints continue to dog DeKalb Commissioner Jeff Rader.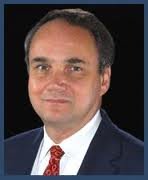 A week after the DeKalb Ethics Board threw out a complaint against Rader on Aug. 14, political consultant Warren Mosby filed an ethics complaint accusing the District 2 commissioner of misspending public money and failing to fully disclose a potential conflict of interest stemming from his employment at Jacobs Engineering, a county contractor.
Between 2007 and 2013, Rader was employed as a senior planner by Pasadena, Calif.-based Jacobs Engineering.

Mosby, who lives in Decatur, said Rader should have acknowledged his potential conflict of interest at every board meeting in which the county's relationship with Jacobs Engineering was discussed.
Rader denied the conflict allegations and said his spending has been appropriate and for the benefit of the public. He also said he has recused himself from voting on matters related to Jacobs Engineering.
Mosby also accused Rader of using his county Visa purchasing card to pay his cellphone bill, travel to Turkey and purchase more than $37,000 in technology services. Rader said the expenses were related to work done in his elected position.
Mosby has worked for several DeKalb elected officials, including Commissioners Sharon Barnes Sutton, Larry Johnson and Stan Watson; District Attorney Robert James; and many state representatives.