CVS pharmacies to end sales of cigarettes, tobacco products
2/7/2014, 6 a.m.
CVS Caremark, which operates 7,600 CVS/pharmacy stores in DeKalb County and across the U.S., said this week that it will stop selling cigarettes and other tobacco products at all of its stores by Oct. 1.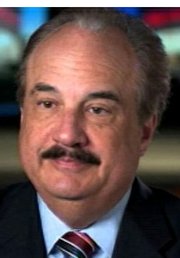 The Feb. 5 announcement makes CVS/pharmacy the first national pharmacy chain to take the step in support of the health and well-being of its patients and customers.
Larry J. Merlo, CVS Caremark president and CEO, said that ending the sale of cigarettes and tobacco products at CVS/pharmacy is the right thing to do to help people on their path to better health.
"Put simply, the sale of tobacco products is inconsistent with our purpose," Merlo said.
Smoking is the leading cause of premature disease and death in the United States with more than 480,000 deaths annually. While the prevalence of cigarette smoking has decreased from approximately 42 percent of adults in 1965 to 18 percent today, the rate of reduction in smoking prevalence has stalled in the past decade. More interventions, such as reducing the availability of cigarettes, are needed.
Merlo said that as the delivery of health care evolves with an emphasis on better health outcomes, reducing chronic disease and controlling costs, CVS Caremark is playing an expanded role in providing care through its pharmacists and nurse practitioners.
"The significant action we're taking today by removing tobacco products from our retail shelves further distinguishes us in how we are serving our patients, clients and health care providers and better positions us for continued growth in the evolving health care marketplace," he said.
The pharmacy chain also launched a national campaign to help millions of Americans quit smoking.
In a Feb. 5 statement President Barack Obama praised CVS Caremark for its decision to stop selling cigarettes and other tobacco products in its stores.
"As one of the largest retailers and pharmacies in America, CVS Caremark sets a powerful example," the president said, "Today's decision will help advance my administration's efforts to reduce tobacco-related deaths, cancer and heart disease as well as bring down health care costs – ultimately saving lives and protecting untold numbers of families from pain and heartbreak for years to come."

CVS Caremark's decision is consistent with positions taken by the American Medical Association, American Heart Association, American Cancer Society, American Lung Association and American Pharmacists Association that have all publicly opposed tobacco sales in retail outlets with pharmacies.
Merlo said that as a leader of the health care community focused on improving health outcomes they are pledging to help millions of Americans quit smoking.
"In addition to removing cigarettes and tobacco products for sale, we will undertake a robust national smoking cessation program." he said.
The program, launching this spring, is expected to include information and treatment on smoking cessation at CVS/pharmacy and MinuteClinic along with online resources. It will be available across all the company's locations and will offer additional comprehensive programs to help benefit plan members to quit smoking. Approximately seven in 10 smokers say they want to quit and about half attempt to quit each year.
Helena B. Foulkes, CVS/pharmacy president, said that every day, customers and patients place their trust in the company's 26,000 pharmacists and nurse practitioners to serve their health care needs.
"Removing tobacco products from our stores is an important step in helping Americans to quit smoking and get healthy," she said.